Not all beauty brands use all-natural ingredients or all-natural practices, even those that claim to be environment-friendly or safe for all skin types.
If a brand claims to be "all-natural," you might expect them to be fragrance-free, cruelty-free, BHT & BHA-free, paraben-free, and/or non-GMO. However, not all "natural" beauty brands and products are created equal.
Taking the time to educate yourself on what to look for can help you find brands and products that work for you.
There's more to consider than just what goes into the product, though; maintaining all-natural development methods is also a good sign that a company is reputable and dedicated to the cause.
It's beneficial to seriously break down and consider your products before them (in the same way that the professionals at services like MyTherapist might provide an in-depth look into your mental health care). What you put into your body and onto your body directly affects how you feel daily, so it's certainly worth it to be mindful.
Ingredients to Look Out For
If finding products genuinely made with natural ingredients that aren't harmful to your skin or the planet is your goal, it helps to understand what to seek out when reading ingredient labels.
Keep an eye out for these commonly-used, natural, and safe beauty ingredients:
Hyaluronic Acid: Found in the connective tissue in our skin, this ingredient helps maintain hydration.
Glycolic Acid: Found in sugar cane, glycolic acid can act as a natural exfoliant (which removes dead skin cells from the surface of your face).
Glycerin: Aims for moisturizing and smoothing of the skin.
Vitamin A: An antioxidant that helps the skin heal.
Vitamin E: Reduces inflammation and signs of aging.
Natural Hemp Oil: Also known as hemp seed oil, natural hemp oil helps moisturize and relax the skin.
Cocoa or cocoa butter: You might be most familiar with cocoa butter, but cocoa products and derivates, in general, are excellent antioxidants that can help protect and preserve the skin.
Green Tea: Another antioxidant that protects the skin from free radicals.
Shea Butter: An incredibly smooth natural ingredient that helps with softening the skin.
Tea Tree Oil: Can reduce inflammation and signs of irritation.
Turmeric: Helps with acne as well as sun damage and helps with skin brightening.
Collagen: Found in the body (but produced less naturally as you age), collagen helps with skin elasticity and plumpness.
These are all prevalent ingredients that can do a range of things, from protecting your skin from free radicals to acting as an antioxidant. These ingredients can get the job done without the presence of harmful chemicals.
Other Things to Consider
Another good tip is to look for products that contain SPF. If you are not used to putting on sunscreen every day, finding ways to fit it into your skincare routine can be essential.
Sun damage can be dangerous, especially when left untreated. When you protect your skin from the sun, you also help prevent the development of fine lines and wrinkles. For those reasons, SPF is imperative.
You may also want to seek products meant for sensitive skin (or whatever type of skin you may have) to reap as many benefits as possible from your purchase.
What To Avoid
Beauty brands that prioritize natural ingredients and natural methods will typically advertise themselves as such.
But, if you have to search the label for more information, or if a brand seems oddly mysterious about its ingredients and production methods, you might want to try something else.
As mentioned, being an ethical consumer is often essential for both the planet and your personal health. Being an educated ethical consumer is even better.
Unfortunately, the responsibility of being ethical tends to fall on consumers rather than corporations. Many companies, for instance, pump their products full of chemicals in the interest of a long shelf life. As a result, they can claim that their products don't expire or that you don't need to reapply the product for 24+ hours.
While this might seem convenient logistically, the chemicals designed to do these things are not necessarily good for your skin, and they may cause long-term irritation or damage.
Language Can Be Deceiving
Another thing to be mindful of is how products are marketed, especially in comparison to their ingredients. For example, "unscented" is not the same thing as "fragrance-free."
If something is fragrance-free, it does not have any additional smells inserted into the product. It might smell good naturally from the regular ingredients, but there are no added chemicals in the interest of smell.
On the other hand, unscented products will likely include chemicals or other additives to mask any scent. Something that is unscented is not necessarily all-natural.
An additional factor to consider is parabens, including BHT & BHA, aluminum, DEA, MEA, and DMDM Hydantoin, which can be irritating and drying.
If animal testing is a priority for you, you might also want to avoid brands (even those owned by larger companies) that continue this practice and/or use animal products as ingredients.
Takeaway: Natural Beauty is Complicated
Learning the ins and outs of natural skincare and beauty products can certainly be tricky.
Most companies that want you to think they are all-natural will do a good job trying to hide reality; unfortunately, products that tend to be the cheapest also tend to be the most unethically produced.
There are ways to avoid harmful products and practices, though, and reading this guide is one of them! The more research you do, and the more you get to know the world of natural beauty products, the better off you will likely be.
Author's Bio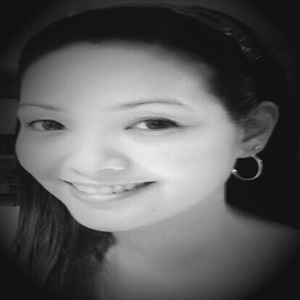 Marie Miguel has been a writing and research expert for nearly a decade, covering a variety of health- related topics. Currently, she is contributing to the expansion and growth of a free online mental health resource with MyTherapist.com. With an interest and dedication to addressing stigmas associated with mental health, she continues to specifically target subjects related to anxiety and depression.