Let me set the scene for you:
It is a beautiful early summer day. You've got butterflies in your stomach. That's because you're about to marry the woman of your dreams in a few short minutes.
You're getting married outdoors, in the middle of a historic garden. The birds are singing. The flowers are blossoming. Little baby rabbits hop all over the field. It's magical.
As you walk down the aisle, everyone turns to stare at you. Instead of smiles, you see them looking confused. Some of them even look angry. It's like a nightmare come to life.
When you reach the alter and the officiate turns to look at you, you realize something is really wrong.
You look down only to realize that you are wearing a stained t-shirt and a pair of sweatpants you got when you played college lacrosse. You're underdressed for your own wedding! You want to run, but you can't leave your bride stranded.
Of course, you don't want to get married in old sweatpants and a t-shirt. Just like your bride has gone to great lengths to look her best, you'll want to do the same.
Although it can seem difficult to find high-quality, custom suits, it is not impossible.
In this article, we're going to outline the steps you need to take if you want a suit that looks molded to your body and gives you the appearance of just having stepped out of the pages of Italian Vogue.
Whether you're a man or a woman or a nonbinary person looking for an outfit to fit your gender identity, there is a suit out there for you.
Do Your Research
The first thing you'll need to do is research your options.
If you're a suit newbie, you may not know that you are not limited to black or blue. A custom suit can be in any eye-catching color you choose. If you want to make a big impression, why not consider a unique color such as eggplant, salmon, or yellow?
There are also many different patterns and textures. You may want to check out an online idea board such as Pinterest (click here for more information) to help you generate ideas.
Look for Quality
Once you have some ideas in mind for a possible dream suit – or two- you're ready to take the next step.
Did you know that in Italy, many people pay for a few quality garments that they wear and keep for years? It's a far cry from our North American culture of fast fashion.
If you've never heard the term "fast fashion" before, we'll define it for you. Fast fashion refers to any item of clothing that is hastily constructed and meant to be worn only a handful of times before being replaced.
Not only is fast fashion made of inferior materials, but it's also bad for the environment. Click the link: https://goodonyou.eco/what-is-fast-fashion/ for more information.
If you're looking for a quality suit that will last, you'll want to shop like the Italians. Look for suits made of wool or a wool blend. These are warm and will last for a long time.
Also take note of any impressive details, such as the stitching. That's where a suit really starts to shine!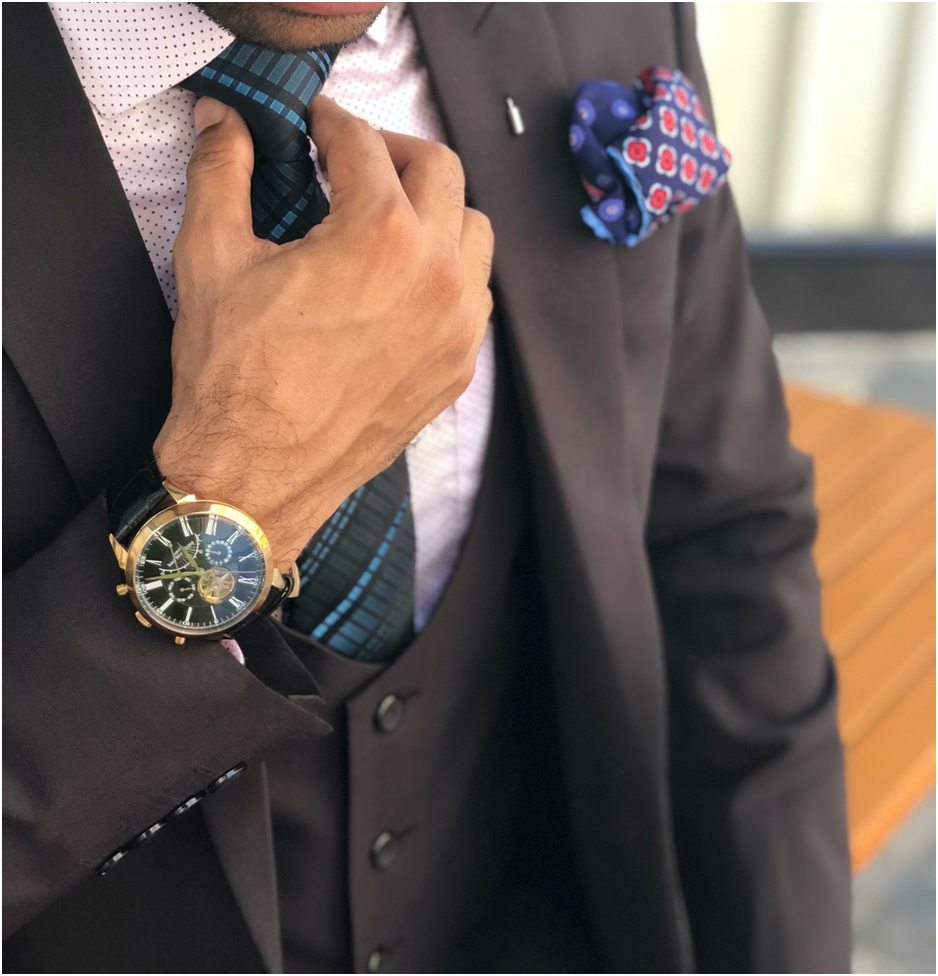 Shop Around
Your next step is to start searching available stores in your area that cater to your needs.
Make sure to search something like "custom suits Vancouver" to help set your query apart from ones that are simply seeking a tailor to adjust an existing garment. Of course, many places that offer custom suits have a tailor on site, so they might be able to do double duty if need be.
You'll want to check to see if there are any online reviews from satisfied customers to help you decide between qualified businesses. Some reviews may even post pictures so you can be sure you like the cuts, styles, and colors that they have to offer.
Whether it's for your wedding day, a big presentation, or being the best-dressed customer in line at Tim Horton's, you shouldn't settle. Take your time and find the right custom made suit for you!