Are you having dark spots on your face? The truth is that excessive pigmentation in certain areas is one of the most common skin disorders. It has caused as varied as age, hormonal changes, or the sun. In all cases, depigmenting creams are the perfect solution to rinse them off. With our tips for using depigmentation, you will ensure that the spots do not take away your sleep.
What Do Depigmenting Creams Consist of?
Mostly, they are a cosmetic treatment formulated to act on the darkest areas of the face, slowing down the production of melanin and stimulating the generation of new cells that come to renew the skin, recovering its usual tone.
Of course, for the depigmenting creams to have their effect and lighten the spots on your skin, it is vital that you choose a quality treatment, and that you apply it appropriately. And also, keep in mind that it is not just any cream; it is formulated to remove your skin's pigmentation.
Tips for using Depigmentation
For starters, the best time to apply your depigmentation is at night, before going to bed. Of course, be careful to apply it only on the spots and wash your hands right away. Thus, you will avoid having whitish spots, the result of excessive rinsing. Likewise, it is essential that you do not apply any other cosmetic until at least one hour has passed, to allow time for the depigmented to take effect.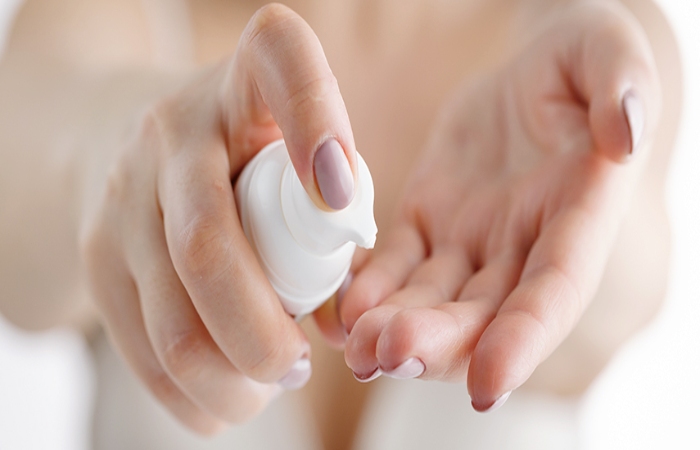 One more precaution to keep in mind: take care of the sun using a high factor sunscreen and avoid tanning booths. Both factors can aggravate your spots, no matter how much you use a high-quality depigmenting agent.
Recommendations For you
Of course, consistency is essential for this treatment to be beneficial. But also, among our tips for using depigmentation, we highlight the fact of choosing one of good quality.
Bio10 by Bella Aurora is a depigmenting fluid with great power when it comes to lightening melanin and lipofuscin skin spots. It contains a high concentration of depigmenting assets and even effectively prevents the appearance of new spots. It is also especially effective in treating dry skin.
On the other hand, the DSP Martiderm range has selective depigmenting agents with high skin tolerance and favors cell renewal. Therefore, the skin is much brighter after its application. Your face will be unified, and it will also help you prevent the appearance of new spots.
Finally, Neostrata gel forte is characterized by containing a high amount of glycolic acid and salicylic acid in its formula. Thanks to these two components, it is very effective in reducing marks and blemishes and, besides, helps regulate excess oil in acne-prone skin.
Also Read: Movierulz 2020 – An illegitimate Website to Download Movies in HD
Also, You can find more helpful resources at Popbom.