Best Skincare Brands: There seems to be a growing trend in people's interest in skincare in recent years. They have become such great gift ideas that they have become a staple in many gift basket delivery orders. You could equate skin care's surge of appeal can be rooted in people's desire for health-promoting, self-care products while also encouraging and empowering people into routines. As a result, the skincare industry has exploded, with there being several brands you can turn to help assist with your skin's unique needs. Yet, with so many brands out there, it can be overwhelming to know which ones are the best and what are duds. If you're starting your skincare journey or a skincare junkie looking for a change, read on to find out the five best skincare brands!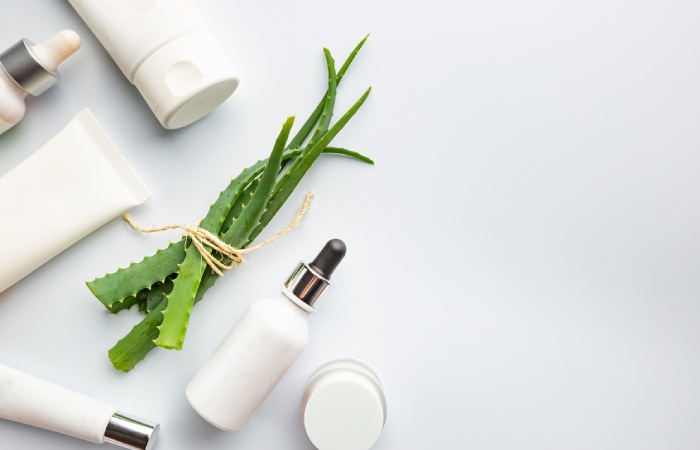 Neutrogena
Neutrogena is considered a rather recognizable brand – notably for two good reasons:
Neutrogena is regarded as the number one skincare product that dermatologists recommend because it uses scientifically-back ingredients in all its formulas.
You can find Neutrogena in most drugstores, making it accessible enough to help address any and every complexion concern. They specialise in skincare that targets acne anywhere, even having body wash in their line to handle it.
Their skincare is amazing for fighting off ageing signs and making brilliant sunscreen.
Without good sunscreen, whatever skincare products you put on won't be as effective, so consider Neutrogena for that skincare product alone!
Drunk Elephant
Drunk Elephant is a brand that took the skincare industry by storm. Despite being a newcomer, Drunk Elephant has made a name in skincare through its renowned female-led owner, Tiffany Masterson, and striving for clean formulation. This brand is highly aware of the ingredients in its skincare line. So much so that they refuse to incorporate ingredients like silicones, essential oils, chemical sunscreens, SLS, alcohols, and fragrances/dyes – which all are notorious for causing skin issues. They make an array of serums, masks, and other skincare products that work well for folks with sensitive skin. If you have been having troubles with skincare products irritating your skin, it would be in your best interest to check out Drunk Elephant to help address your sensitive skin issues!
Cetaphil
Do you have sensitive skin yet need a more affordable option? Then consider checking out Cetaphil. The beauty behind Cetaphil is how inexpensive it is and its accessibility – you can find it in any drugstore and over 70 countries across the world! There is a reason for that since Cetaphil's formulas are sensitive skin-friendly, which many dermatologists have endorsed since it came into the market in 1947. Cetaphil has proven itself as a skincare staple for decades, with its most popular and effective skincare product being its gentle skin cleanser. If you want to guarantee a good, deep cleanse of your skin without irritation, then Cetaphil is a brand right up your alley!
The Ordinary
There is nothing ordinary about the Ordinary. If anything, it should be known as extraordinary for what this brand has offered in the world of skincare. The Ordinary came into the market in 2017 and quickly became popular for two reasons that have become its hallmark appeal. Firstly, the Ordinary focuses on specific ingredients and their concentration. For example, they will have the ingredient Hyaluronic Acid yet be conscious of labelling at 2% with B5 concentration. In this way, the Ordinary stands out for its transparent ingredient specification that can address unique skincare needs. In addition, it's been touted for being Vegan-friendly as a result. Secondly, since the ingredients are quite straightforward, it doesn't cost a lot. This brand is perfect for those aware of skincare ingredients and their interactions and is incredibly affordable!
La Roche-Posay
Another drugstore favourite, this brand hails as a French skincare brand that offers a higher-end quality by using proven active ingredients to help get rid of stubborn skin issues. La Roche-Posay skincare products are celebrated for being able to battle against skin conditions effectively like rosacea, eczema, acne, and sensitive skin in general. Yet, they don't provide just one skincare product for each condition – they literally offer unique lines for each type of condition. This brand is ideal for folks who constantly deal with unique skincare issues and have products specifically curated to help with them. If you're ever dealing with any form of redness from your skin, you will want to turn to La Roche-Posay to help clear it all up!
Nothing boosts your confidence quite like having nice, clear skin. And with the right skincare brands, you can make your skincare journey a lot easier and get the results you've wanted for great, healthy-looking skin!