MelodySusie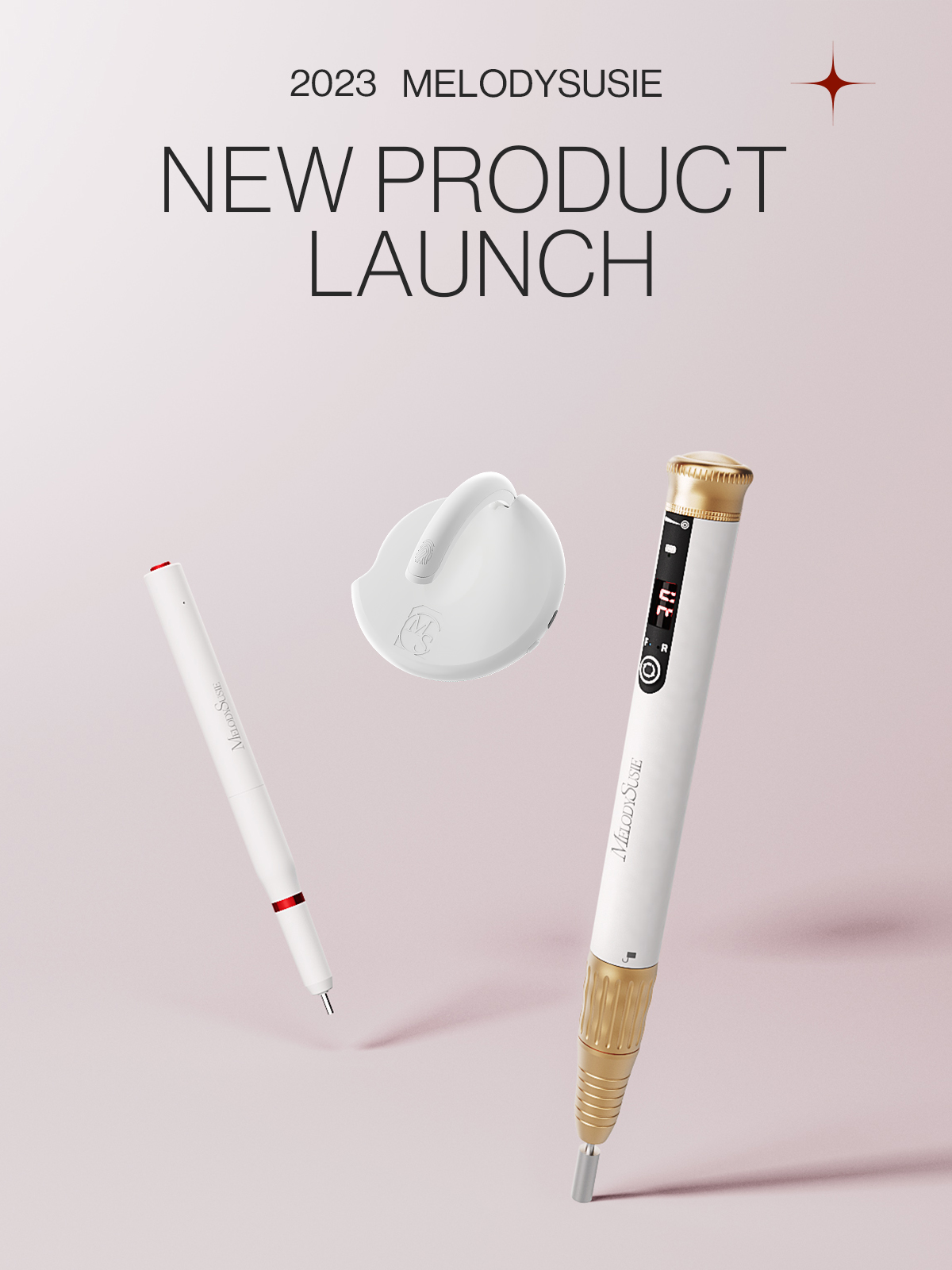 Over the years, MelodySusie has never stopped seeking technological innovation in nail tools and the pursuit of premium quality, and bringing users an exceptional nail experience is even more of a goal we are constantly pursuing. So we are constantly tapping into the market demands to meet the unique needs of every user. With great pride, we are excited to introduce our latest products this summer—the Stepless Speed Nail Drill, Rechargeable Mini 2 in 1 Nail Art Lamp and PC1-Nail Drill Pen for Nail Care which promise an ultimate experience.
What Makes SP1 Nail Drill Special?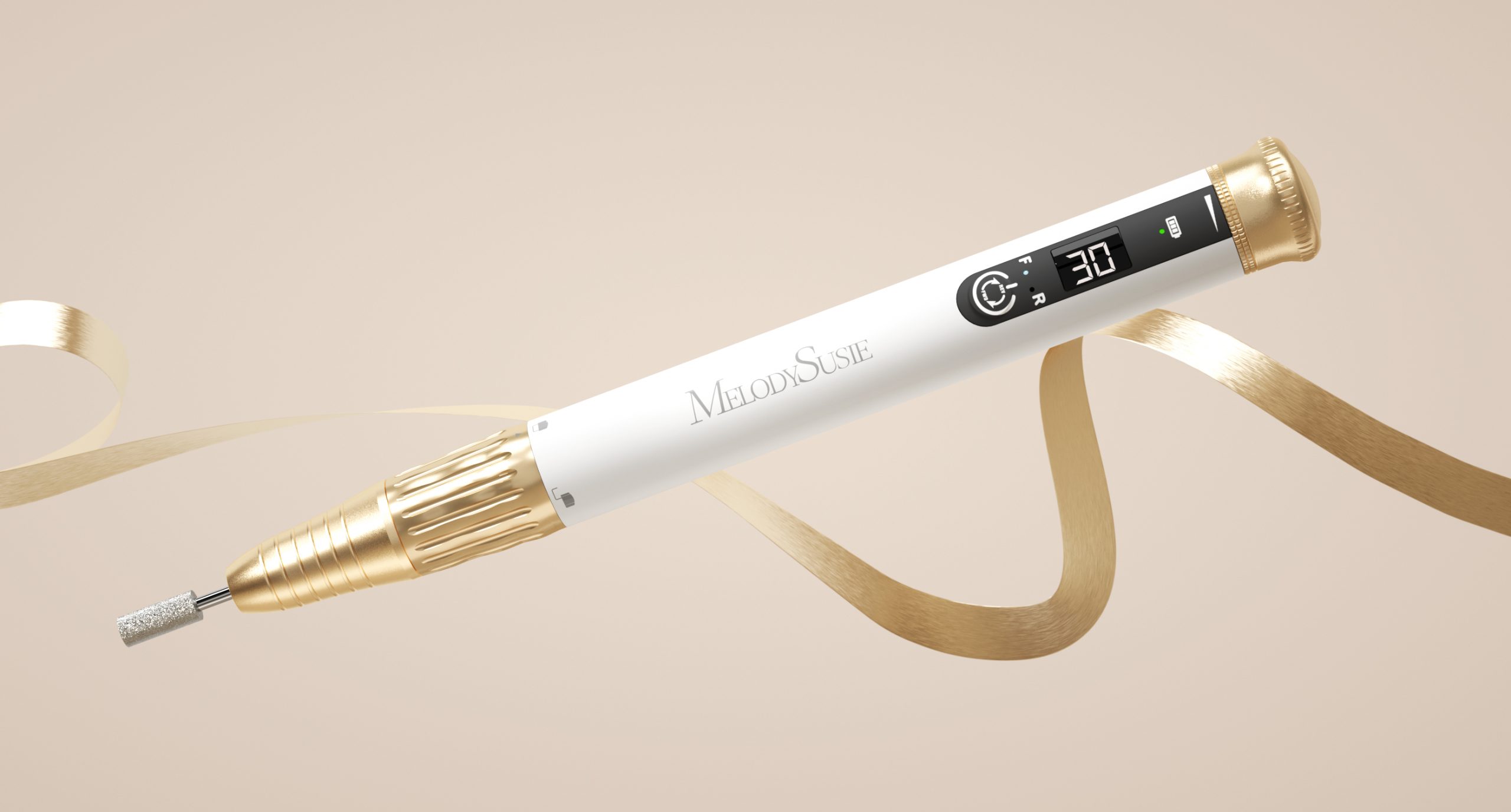 1. Stepless Adjustable High-Speed
It allows you to select and adjust your favorite speed at any value between 0 and 30,000 RPM. Whether you prefer 2,000, 10,000 or 30,000 RPM, the SP1 gives you the freedom of choice to enjoy the flexibility and comfort it brings to your creative nail art.
2. Rechargeable & Cordless
Traditional nail drills rely on power cords, which can easily become tangled or interfere with your workspace. No more dealing with messy power cords! The SP1 is rechargeable and cordless, providing a more organized and efficient manicure experience without any cord hindrance.
3. Portable & Lightweight
Unlike other nail drills sacrificing portability, the SP1 offers a perfect balance of performance and convenience. If you're looking for a nail drill that balances performance and portability, the SP1 is the perfect choice. Its compact and lightweight design makes it easy to carry around, reducing hand fatigue during extended use.
4.More Upgrades
Experience superb performance with the heat-resistant coreless motor and adjustable 0-30,000 RPM speed range. Our machine stands out with minimal heat generation, reduced vibration, low noise, and a long lifespan, enhancing your overall nail processing experience.
What Makes the Mini Nail Art Lamp a Must-Have?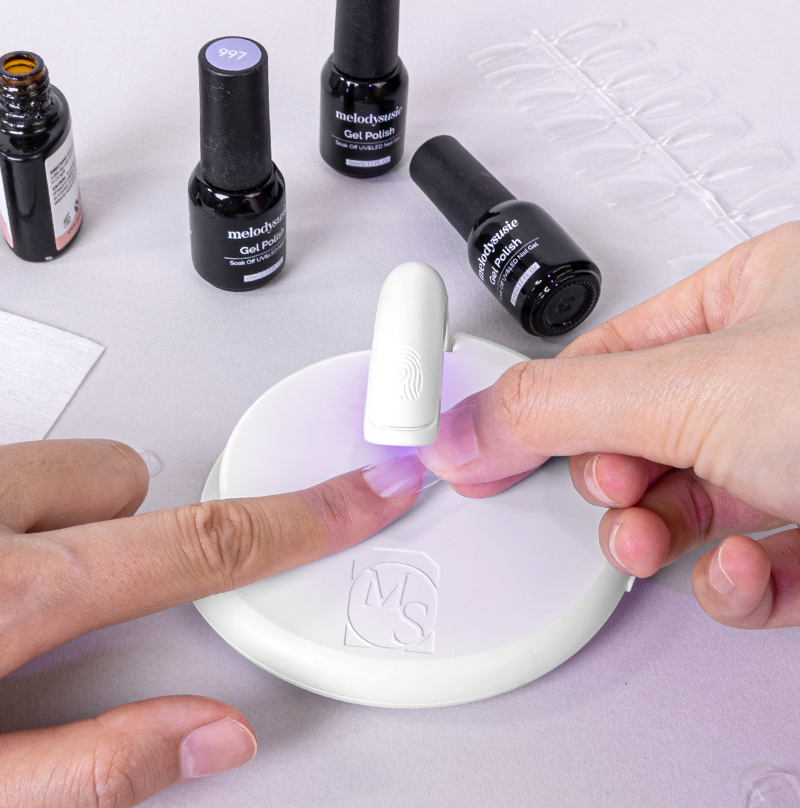 1. Rechargeable with Long Battery Life
Creativity knows no bounds, and the MelodySusie nail lamp is prepared for endless exploration. With up to 20 hours of battery life on a quick 1.5 hours charge, this nail art curing lamp will be there to accompany you whenever and wherever inspiration strikes, so it's ready to kick-start your creative journey whenever and wherever you're inspired.
2. Compact and Portable Design
The compact size and lightweight design allow it easy to slip into your pocket or backpack, ensuring that you never miss a creative moment, whether you're by the beach or relaxing at home.
3. 2 in 1 LED/UV Light Mode
We understand that UV lamps may raise concerns about safety for newcomers to nail art. No worries, the little nail art lamp combines the benefits of both LED lights and UV lamps, ensuring exceptional curing performance while minimizing any potential impact on the human body. With mode switching and automatic timing functions, beginners can focus on their art without worrying about curing time. To meet different needs, we also recommend UV gloves for added protection.
4. Fast Curing in 60 Seconds with Preset Timer
Experience the magic of our mini nail art lamp with its advanced 60s fast curing function. Say goodbye to long waiting times for your nail gel polish to dry and cure, as this feature significantly speeds up the process, getting your nails ready in no time!
What Makes the PC1 Nail Drill Pen Stand Out?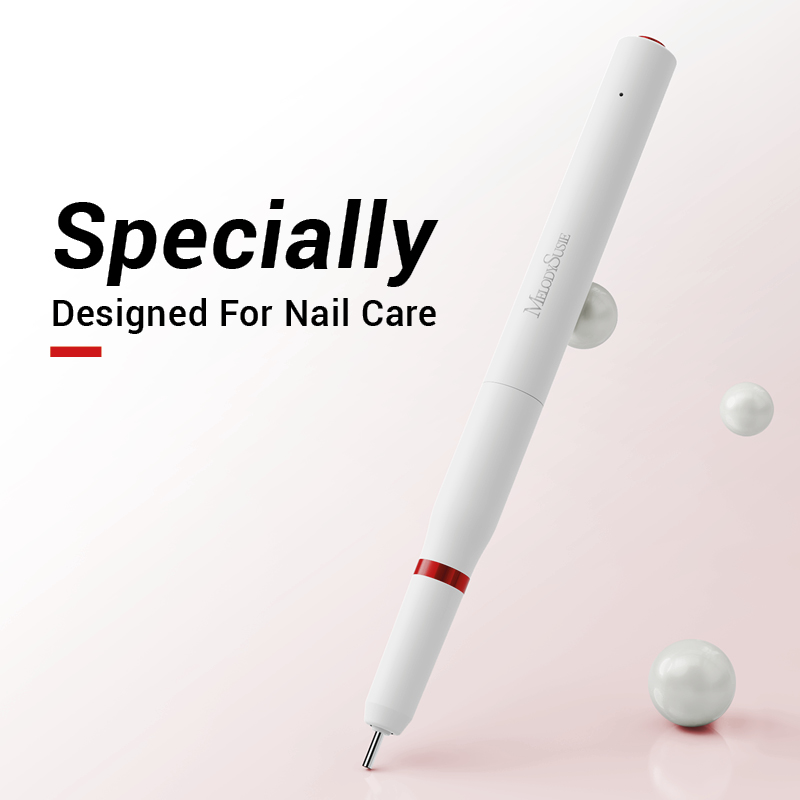 1. The First Care-oriented Nail Drill Pen
Specifically designed for nail care, perfect for daily care of cuticles, dead skin, hard calluses, and nail surfaces. This is a great idea since most electric files (which are targeted for debulking nail enhancements) may be too harsh for this specific task. So a product that focuses on nail care and removal of dead skin is great idea! Especially since this can cover a larger target market for people who just want to get their basic nail cleaning done at home.
2. Lightweight & Portable
Say goodbye to hand fatigue and bulky equipment. The PC1-Nail Drill Pen is designed to be lightweight and compact, making it easy to handle and store.
3. Adjustable Speed & Cordless
Customize your nail care routine with ease using PC1-Nail Drill Pen's two adjustable speed settings. Plus, its cordless design with a built-in rechargeable battery. With just 1 hour of charging time, you'll have the freedom to take it on the go and use it whenever you need it. No more tangled cords or searching for a power outlet.
4. Comfortable & Precise Simulation Pen Design
Experience comfortable and precise nail care with our easy-to-handle PC1-Nail Drill Pen. Thin handpiece for better control, stable grip for a firm hold.
5. Safe & Stable Performance
The PC1-Nail Drill Pen features a body that dissipates heat quickly, reducing the risk of overheating. Additionally, the pen's low vibration and stable performance make it safe and easy to use, even for beginners.
As a leading professional nail tool brand with 14 years of experience in nail tools, MelodySusie is dedicated to meeting the unique needs of every user, staying at the forefront of nail care trends, and continuously striving for technological innovation and premium quality.
Thank you for being a part of our nail work revolution and stay tuned for more exciting updates as we embark on this thrilling nail care adventure!
Find more MelodySusie 2023 new arrivals here.