The onset of the Coronavirus disease-2019 (COVID-19) pandemic is said to have forced people to spend more time in their houses and indoors – be it for work or personal reasons.
Staying indoors requires upgrading home wear to meet the ongoing changes to one's way of living and others. Having new clothing items can be very useful when you're at home doing virtual calls and meetings, going out to grab some coffee quickly at your local coffee joint, or the like. Among the home wear products out there, you should consider investing in co-ords.
If you aren't sure yet, this read has explained more reasons for investing in comfortable co-ords.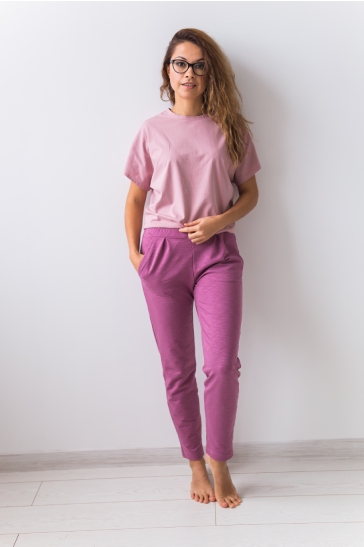 1. To Keep Up With The Latest Fashion Trends
The fashion industry changes so fast and you may easily be left behind if you don't act fast.
What you wear says a lot about your style and personality. Co-ords will get you just that. These fashion trends will give you an idea of what's relevant in the industry and help you switch up your comfort wardrobe – all the while giving you a chance to show your true side.
Co-ords include luxury loungewear and you'll be getting an easy way to get ready without taking too much time. Another great win for busy people is the level of style that comes with co-ords, whether you're going out or staying in.
2. You'll Be Getting Both Comfort And Convenience
Everyone strives for comfort that doesn't undermine style when choosing clothes. As a result, co-ords are best as they offer glossy textures, beautiful colors, and an airy feel that's guaranteed to fall in love with the level of comfort.
They offer a stretch that makes it easier to move in and doesn't restrict your movement. You can also wash it several times without ruining the fabric feel thanks to their easy-to-care options. And although most people are hesitant to try out coordinates, it's safe to say that you'll have an option of also matching patterns for beautiful outcomes.
The beauty of this kind of luxury wear is that it can be adorned at home without feeling like you're trying too hard. This clothing option makes it best for people remotely working who have to show up for meetings as you won't have to make an effort to choose restrictive outfits for a thirty-minute call.
3. You Can Easily Work With Them
You can now take your style to the next level by learning to pull off co-ords. The good news is it's hard to go wrong when styling co-ords. To begin, start with neutral-toned palettes that make coordinating clothes less intimidating.
When you feel comfortable with co-ords, you can start throwing in a pop of color that'll elevate your look. In addition, you can mix and match your normal clothes with co-ords. For instance, you can get a matching top and cardigan then pair it up with a skirt of your choice.
The beauty of co-ords is the number of options, including luxury loungewear, beach, casual, official chic, sporty options. If you aren't big on accessories, then co-ords are a perfect choice as they only need subtle accessories or non at all.
4. Co-ords Are Made Out Of High-Quality Fabric
In every fashion trend, getting high-quality clothes is the main goal of the style it provides. But quickly finding quality can be so hard. The craftsmanship of co-ords can be seen in their details and style.
And with most companies trying to go green, co-ords are being made with natural fabrics. These fabrics give it a nice comfortable feel even after being washed and look better than synthetic fabrics.
5. You'll Be Getting An Effortless Laid Back Look 
It's believed that the past years have forced most people to embrace a laid-back look that prioritizes comfort and style. If you have always been in denim all year long, it may be time to ditch them for semi-casual sweatpants that still make you look presentable.
Most people struggle with maintaining a laid-back vibe without looking homeless. All you have to do is create a cohesive look with co-ords and you'll be on the way to achieving a stylish aura and look. In addition, you can now get away from the leggings and sweat pants lounging phase that looks lazy.
Bottom Line
With the rising need for more comfort and style, co-ords are the perfect alternative to lazy-looking loungewear. When choosing co-ords, opt for muted tones to avoid feeling intimidated. In addition, focus on the monochromatic look that always oozes elegance.
Don't feel the need to coordinate every outfit but experiment by mixing them with other clothes to create a chic vibe that catches up with the times.