You may have heard about CBD oil and other CBD products such as topical cream or gummies and wonder exactly what they are and how to use them. Let's discuss what CBD oil is along with five facts that many people don't know about CBD.
What Is CBD Oil?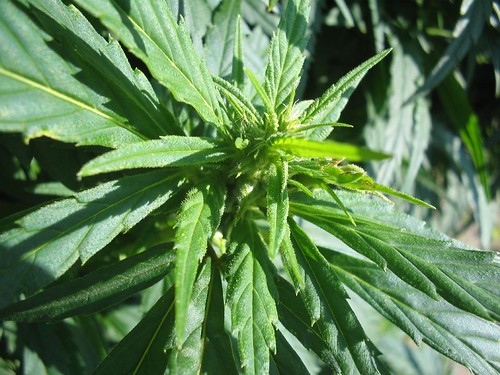 CBD is the common name for cannabidiol found in plants in the cannabis family. Marijuana plants contain both CBD and THC which are phytocannabinoids that affect the body in different ways. What is the main difference between CBD vs. THC? The primary difference between these two natural compounds is that tetrahydrocannabinol (THC) gets the user high while cannabidiol (CBD) doesn't. Most people use CBD products to help reduce pain or help relieve anxiety.
Most CBD Products Come From Hemp
Taxonomically, hemp and marijuana are in the same plant classification, cannabis. Most marijuana is grown for high levels of THC, the compound that gets you high. It comes from the Cannabis indica or Cannabis sativa plant. THC levels tend to be quite high in flowers from the Cannabis indica plant and less so in Cannabis sativa.
Hemp comes strictly from the Cannabis sativa plant, and companies cultivate the hemp to produce less than 0.3% THC, which is the legal limit allowed for CBD products.
Using CBD Oil Won't Make You High
Because the THC levels are so low in hemp and CBD oil, most users won't get the same effects that they would with THC products. People who use marijuana for the high factor generally choose products that have between 15-20% THC. CBD products contain under 0.3% THC and generally don't give the feeling of being high.
You Can Buy Certain CBD Products at Retail Stores
In 2018, the United States Federal Government passed the Farm Bill removing hemp, hemp seeds, and hemp flowers from the Drug Enforcement Agency's (DEA) list of controlled substances. With the passing of this bill, farmers can legally grow hemp and companies can legally sell hemp and CBD products that contain less than 0.3% THC. CBD companies that follow the federal regulations have legal products and you can often find them in retail stores.
Airlines Allow You to Carry Certain CBD Products
When you have legal CBD products, most airlines allow you to fly with them. Simply pack your CBD oils, gummies, or topical creams as you would any other toiletry. If you're unsure if the airline you're flying with allows CBD products, contact them for their regulations.
CBD Products Are Classified as Medicine in the United Kingdom
In 2016, the United Kingdoms's Medicines and Healthcare Products Regulatory Agency classified products containing CBD as medicinal products. UK businesses that sell CBD products must meet stringent safety, quality, and efficacy standards before selling the products to the public.
As you can see, CBD oil and products differ from THC. If you're considering using CBD for pain or stress relief, consult with your primary care doctor to ensure that you're using the proper amount of CBD for your needs and it won't interfere with other medications.