No, it's not about the Milky Way chocolate bar, it's about a new nail polish trend. Because this year we wear Milky Nails – a milky-white color – on our nails.
So let's talk about something very superficial that distracts us because we want that. And today's topic is 'milky nails.' You say, milky nails? Yes, it is exactly that. Because the trend of white nails has been a 'must' this summer and we loved it. But a new version is coming, something more translucent and with an immaculate finish that we like
The past few years have brought us trendy nail trends. Thanks to the trendy multicolored nails, we wore each nail in a different color. The jelly nails provided transparent and colorful moments. Kylie Jenner (22) constantly provided her followers on Instagram with new ideas.
However, in 2020 we will return to natural values. The nail trend of the hour is called Milky Nails. As the name suggests, it is a milky white color.
Lizzo led the way
On December 6th, rapper Lizzo (31) showed her make-up and jewelry for the jingle ball of the US radio station KIIS-FM on Instagram. In doing so, she unconsciously triggered a hype around her nails, which were pale white. Suddenly everyone wanted their Milky Nails design.
The good thing about the pale nail trend: you don't necessarily have to have acrylic or gel nails for it, the color also looks great on your own fingernails. The varnish highlights the natural nails. Besides, there are no discolorations, such as with dark red paints.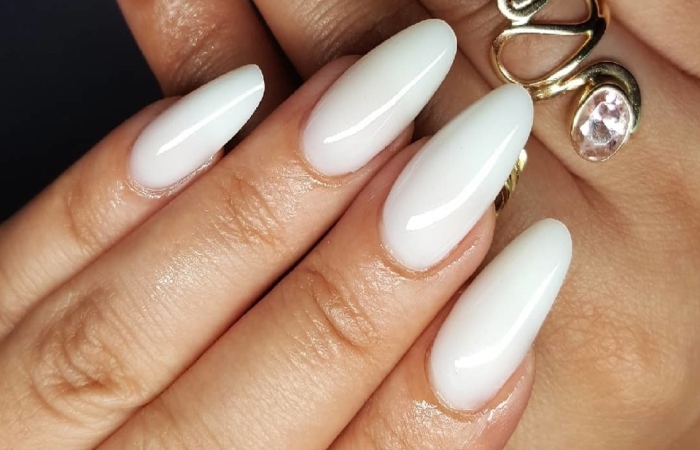 That's how it works
It doesn't take much to implement the trend. Suitable nail polish is all you need. Depending on the intensity of the product, two or three layers are enough to achieve a nice look.
Before applying the paint, however, make sure that you also use a base coat for protection. To make the sound last longer, you should seal the whole thing with a topcoat.
Also Read: Makeup Revolution Review – Best Pallets from Makeup Revolution
READ MORE:- infoitspro