Simple Beauty Routines: Both men and women use cosmetics in their daily lives. Many individuals want to appear and feel their best, and they utilize cosmetics to do it.
Because cosmetics are so prevalent in society, it's critical to be a well-informed and educated customer; and those customers who are, tend to always be on the lookout for cosmetic products made with natural, nontoxic components.
Unfortunately, discerning which companies are genuinely beneficial for customers and the environment is not straightforward.
Younique is one of the few businesses that claim and delivers clean cosmetics. As a result, adding them to your beauty routine is not only easy but also beneficial to your skin.
You should be aware of good skin and simple beauty routines components. To put it another way, what things do you truly need to maintain healthy skin?
YOU·OLOGY cleanser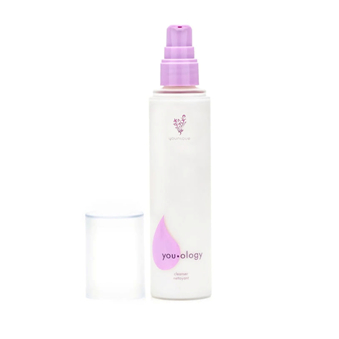 You'll wash your face with a cleanser, and it's vital to use a product designed for your face, such as a YOU·OLOGY cleanser, rather than whatever bar or facewash you have at hand.
You should gently cleanse your face and avoid scrubbing it too hard. After that, rinse with warm water to prevent dehydration.
Finding the appropriate cleanser for you may take some trial and error, but since the YOU·OLOGY cleanser is a perfect fit for all skin types, it shouldn't be that big of an issue!
YOU·OLOGY rose water toning spritz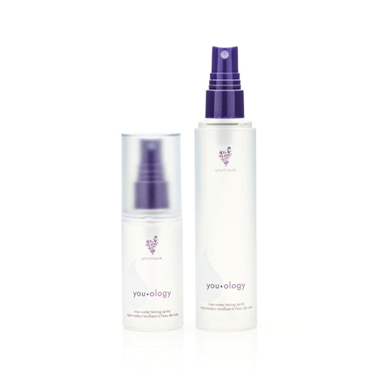 Use a toner after washing your face to smooth, soften, and relax your skin. Toners often contain ingredients that replace and repair your skin's nutrition, as well as have the capacity to minimize redness and dry patches.
The YOU·OLOGY rose water toning spritz comes in two sizes, and this crisp, exhilarating toning spritz with rose water refreshes skin—and your skincare regimen.
The product was specially prepared with rose extract and helpful vitamins to awaken and calm your skin and leave it feeling hydrated throughout the day.
When you use this misting spray in conjunction with your home skincare routine, you'll notice that your skin is constantly refreshed, ready, and scented like roses.
YOU·OLOGY night cream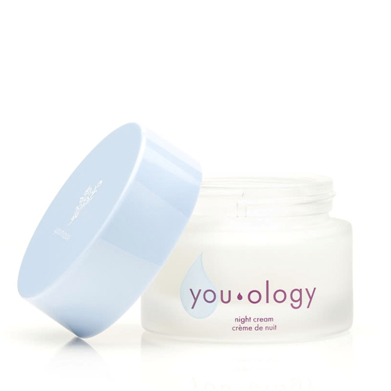 Moisturizers, like cleansers, are suitable for all skin types and should be applied every time you wash your face.
Moisturizers keep your skin nourished and smoothed by preventing it from drying out. They're most effective in sealing moisture when applied while your skin is somewhat wet.
With the personalized YOU·OLOGY night cream, you can improve your skincare at home by addressing your specific skin conditions.
The basis of this night cream contains soothing elements that moisturize your skin and round out your YOU·OLOGY skincare routine.
YOU·OLOGY exfoliation mask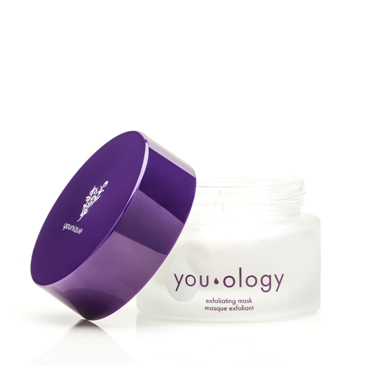 This is a product you might not need or want to use daily. If you have dry skin, especially dry skin caused by cold air, you can exfoliate more frequently, but only once or twice a week at most.
Exfoliation, which is used after cleansing but before moisturizing, aids in the removal of flaky skin by promoting skin cell turnover.
With the YOU·OLOGY exfoliation mask, the mask for at-home skincare, you can say goodbye to dullness and hello to brightness.
With the aid of a specific recipe, this rough exfoliating mask improves your skincare regimen by revealing vibrant-looking skin.
A special mix of chemicals works together to minimize the appearance of pores and peel away dull skin that can dim your radiance.
YOU·OLOGY anti-aging serum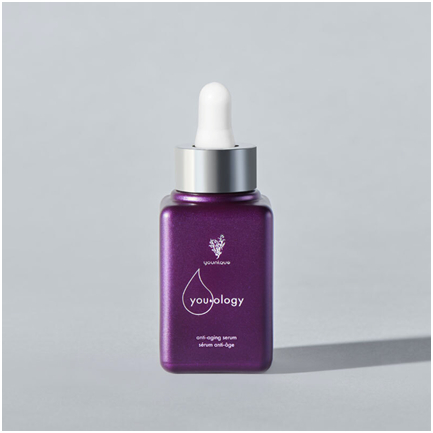 Serums, that include antioxidants or retinol, are an optional addition to your face care routine that can help improve skin health by lowering redness and improving texture and firmness.
YOU·OLOGY anti-aging serum is a highly concentrated serum meant to absorb rapidly and is filled with skin-nourishing nutrients like vitamin E and olive oil to moisturize your skin.
This customized YOU·OLOGY serum is sure to become one of your go-to skincare products at home.
BB FLAWLESS complexion enhancer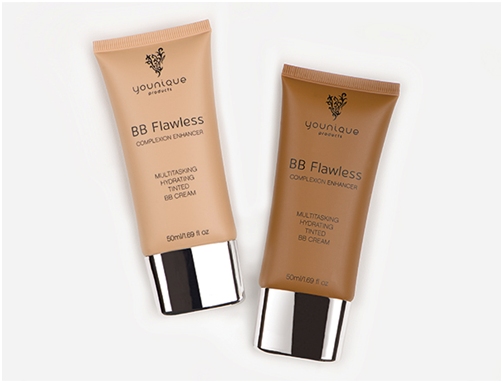 Cosmetic makeup protects your skin with its particular combination of chemicals, SPF, pigments, and solar radiation reflectors.
Functional colored cosmetics may be an important element of a woman's anti-aging and skin cancer prevention armory.
Using BB FLAWLESS complexion enhancer as part of your daily skincare regimen is a simple but effective method to give a bit of color to your skin while also hydrating and protecting it from harmful UV radiation.
YOUNIQUE TOUCH skin solution concealer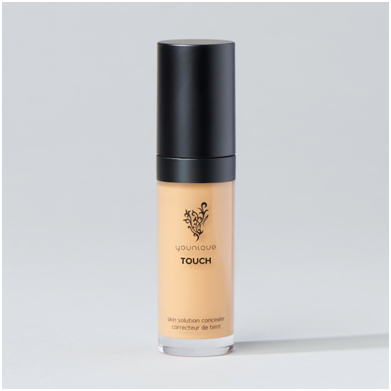 Makeup and skincare products may help you appear flawless. That's correct! Your photographs will be faultless if you have the appropriate makeup artist on your side.
While this is wonderful for everyday selfies, the right cosmetics may completely change your appearance at a wedding, prom, or on TV.
Furthermore, a picture is worth a million words in today's society. Add the YOUNIQUE TOUCH skin solution concealer to your makeup regimen and get ready to perk up.
Caffeine, vitamin E, squalane, and sodium hyaluronate are among the nourishing and conditioning components in this full-coverage concealer blend, that gives you a pick-me-up anytime you use it.
In conclusion
Last but not the least, using cosmetics is not just a way to enhance one's appearance but also a way to express oneself. Your makeup tells a lot about you, whether you want a beautiful appearance, an artistic look, or a rebellious look.
You'll need the proper canvas, which is your face, to get the perfect cosmetics to look at.
This is why skincare is also important, and everyone should experiment with different products to find the ones they like, and what better brand to show off your uniqueness with other than Younique?