The field of medical aesthetics is more popular than ever. From lip fillers to dermal injections to botox, people are flocking to their local medi spa to get cosmetic treatments that make them feel more beautiful and confident in their own skin. In the past, the fear of a botched injection would scare many people away from touching up their lips with lip fillers. But now that these treatments have been around for many years and are a part of the mainstream cosmetic culture, worries about ending up with a botched procedure aren't' nearly as intense as they used to be.
However, that doesn't mean that getting a lip filler can never go wrong. Just like any medical procedure, cosmetic or not, there is always a chance that not everything goes according to plan. In today's article, we detail common and rare issues with lip fillers.
The Cause Of Bad Lip Fillers
For the most part, lip fillers go wrong because the injectors' process, skills, and qualifications aren't up to snuff. Maybe the medi spa tries to cram too many appointments into the day, resulting in rushed treatments. Maybe the injectors haven't been properly trained. Or perhaps the injectors simply don't take the care they should when doing treatments.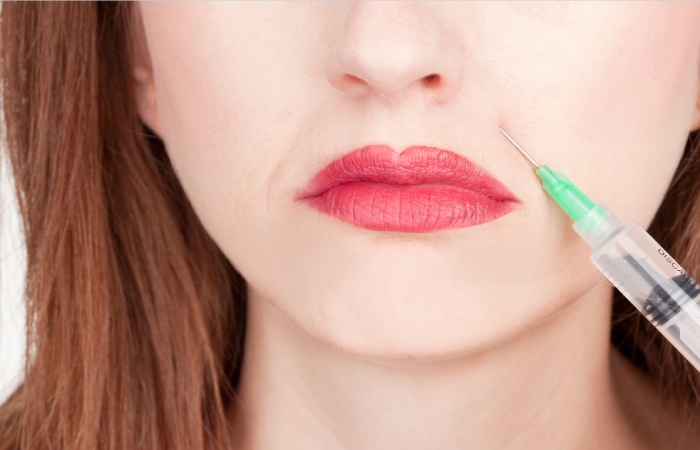 If you want to get the lips of your dreams but are worried about experiencing complications, the best thing you can do is research the medi spa you choose to provide your patronage. Visit their website and do your due diligence by reading customer reviews and testimonials to get a realistic idea of the quality of medi spa you're interested in. Check out the website of this medi spa, juveaaesthetics.ca. They clearly outline their credentials, process and proudly display their results and customer testimonials. That is the type of transparency you should be looking for in a trusted medi spa.
Common Problems With Lip Fillers
Bumps
Perhaps the most common problem with lip fillers is bumpy lips. Bumpy lip fillers happen for two main reasons: incorrect technique or inappropriate product selection. Rarely, hypersensitivity or an allergic reaction are the reasons for lumps. That's why it's important to have a thorough consultation with the medi spa before accepting treatment.
Uneven And Asymmetrical Lips
When getting lip fillers, you're going to be expecting a symmetrical result. Sometimes asymmetry can be caused by the way the filler settles, but it's usually poor injection techniques that make upper lips look plumper than lower lips.
Overfilling (Duck Lips)
You probably know exactly what overfilled lips look like, as the "Duck Face" phenomenon coursed through the internet a few years ago. When injectors use too much filler, lips end up stiffening and protruding too far off the face. Because of this, it can be hard to make normal facial expressions with lips.
Bruising
Because lip fillers require the injection of a needle, there's always a chance that a blood vessel will be punctured, resulting in bruising. Bruising usually occurs due to improper patient selection, incorrect positioning of the patient, incorrect technique or using the wrong kind of needle to inject the filler. Bruises will usually be gone after two weeks; if they last longer than that, you should get them checked out by a doctor.
Swelling
Since there are so many blood vessels in your face, the tissue around your lips is an extremely sensitive area, which means it's quite susceptible to swelling. For that reason, it's normal to expect some swelling for about five days after the injection. If swelling lasts more than five days, reach out to the medi spa to see if any unusual problems are happening.