Vacation Dresses: When most women go on vacation during the summer, their holiday suitcases will end up being approximately 90 percent dresses. Dresses for the day, dresses for the beach, dresses for meals out, dresses for vacation… you name it. Summertime dresses take up little space and are extremely appealing, and you shouldn't have to spend loads of money to have a good one, as any woman could probably be willing to demonstrate with her own wardrobe.
A vacation dress is similar to other types of dresses, such as a wedding guest outfit or a business dress, and you will likely recognize one whenever you see one. Consider the following adjectives: breezy, tropical, vibrant, and entertaining. It ought to be comfy, as nobody wants to be anything more than comfortable while they are away on vacation.
Women are always combing through the collections of some of their favorite companies in search of clothes that would be appropriate for their future trip (or staycation!). To get started, all you need now is a pair of shoes, sandals, or heels since you're feeling fancy, and of course, a tropical drink.
How To Wear And Pair Your Dresses
When the summer months arrive, it's time to get out the holiday outfits. When planning a trip, whether it's to an amusement park or then to the beach, it's crucial to dress appropriately for the environment. If you want to be cool in the summer while still appreciating your holiday, flowy dresses are an excellent choice.
Flip-flops or sandals may be worn with a dress, while flats or even high-heeled shoes can be worn with it to dress it up. Click here for a definition and examples of high-heeled shoes. Dresses, whether short or long, are an excellent travel companion for any lady on vacation.
If you're going on a beach trip, choose holiday dresses that are free and flowing to complement the scenery. A casual flowy dress is an excellent choice for a day at the beach. When it's time to go to the beach, throw on a flowing maxi dress to cover off your bikini. It's simple to put on and take off, allowing you to go out on the lake or go out to dine at a local restaurant.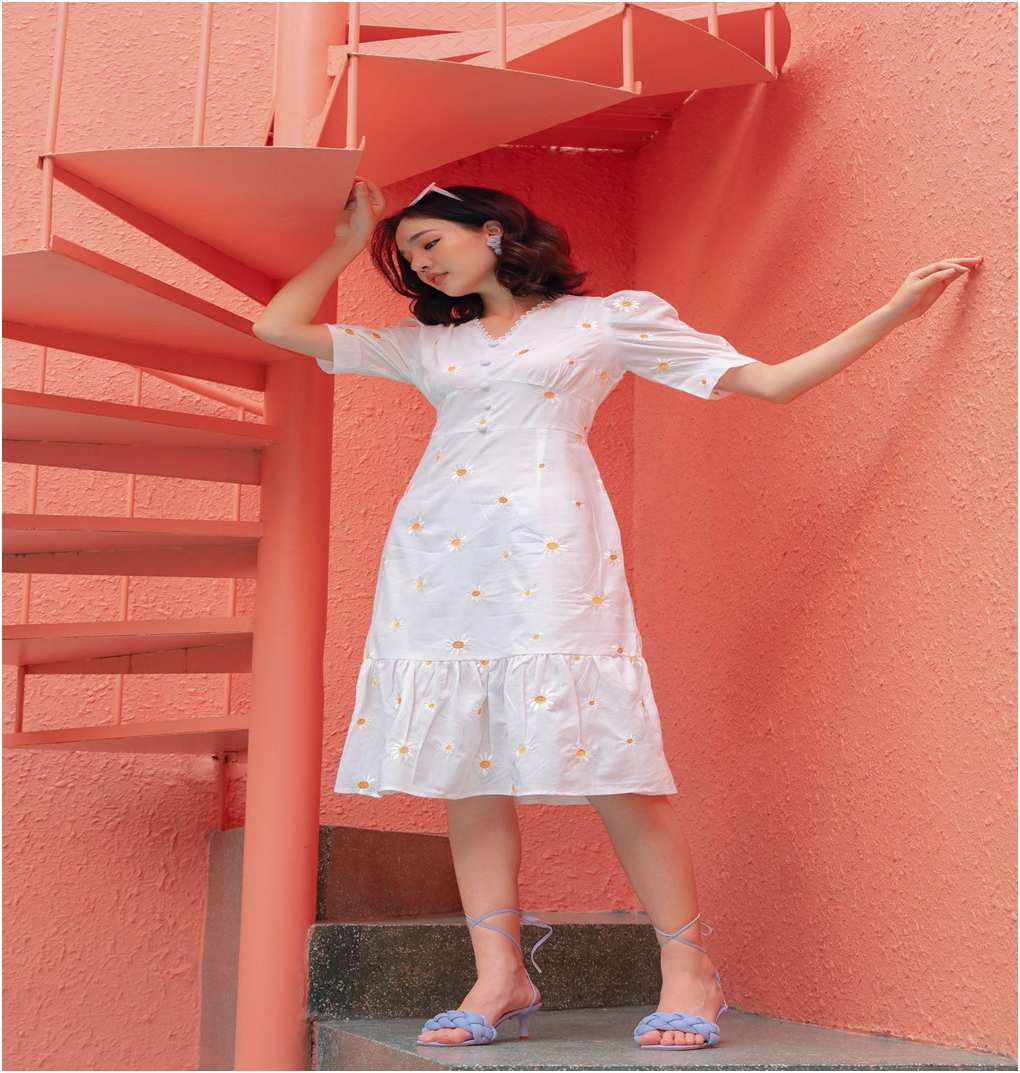 Should I Wear A Dress To….?
A dress with a flowing, air look, which has a variety of playful motifs, will be excellent for a beach trip. If you're going on vacation, a frock like this is a nice alternative to the conventional shorts you could wear. If you're going to an amusement park, a denim dress is a good choice.
You'll still feel comfortable, but with ruffles and a shorter hem, you're sure to feel feminine as well. At the amusement park, you don't want to be too overdone, so choose simple jewelry, such as bracelets or a watch to complete the look. Perhaps it's a day full of sightseeing that you're planning.
If you're visiting historical sites or headed on a big city adventure, choose a sleeveless dress. Pair a dress with sandals or flip-flops to keep your feet comfortable all day. With bright colors and a delicate ruffle, this is a wonderful dress in which to explore new places.
Don't Forget The Other Essentials
While you're out shopping at The Mint Julep Boutique for holiday dresses, don't forget to stock up on some other vacation essentials. During the summer, shorts and T-shirts are ideal for keeping the whole family cool. Choose from a selection of shorts, including long Bermuda shorts and denim shorts, and then try out different with a choice of shirts.
Jeans and crop tops are also required attire when on vacation. Whether you're spending your time at the beach or exploring the city, these would be the wardrobe essentials that will get you through whatever holiday experience. You may also look for vibrant sweaters to go along with jeans, dresses, or perhaps even skirts if you like a more casual look.
Material Matters
When choosing the best summer clothing for hot climates, you may notice that absorbency serves as both a plus and a problem, particularly for individuals who anticipate sweating during hard activities like swimming or hiking.
The primary distinction between liquid (natural) and water-repelling (artificial) materials is that absorbent fabrics, including cotton, retain moisture adjacent to your skin, making your clothing damp and heavy. Excellent for cooling you down, but not so good for keeping you comfy. Water-resistant fabrics, such as polyester, draw moisture outward and trap it between your body and the clothing.
You will sweat a lot more than with cotton, but your outfit will keep drier than with polyester. Polyester will just not keep you warm, but it will cling to you and smell if it gets wet, so it will not ventilate as well as natural fibers would.
Although basic poly and cloth have flaws, revolutionary high-tech polyester and performing cotton textiles now include moisture management and wicking qualities. These materials draw perspiration outside the garment, enabling it to evaporate and keep you cool and dry. These revolutionary textiles are an excellent option for lightweight clothes in hot and humid situations, particularly while working up a sweat.
High Hemlines Are Totally Fine, Too
It's past time to show off our legs, and the best way to do that is with a hemline that is higher than the rest of the dress. These little but strong alternatives are acceptable and encouraged this summer since so many microscopic forms were among the most prominent motifs from the spring fashion shows.
Classic sundresses are one of the summer's most adaptable outfits, and this particular trending style is no exception. You may just put one on as a beach cover-up or to a wedding reception to make a statement (so long as you wear the right accessories). It's possible to wear the same dress for weekend community strolls, and picnic lunches, as well as a night outside for a drink or spritz as long as you choose the proper accessories. It will be the main point of your new wardrobe if you choose a flowery day frock that is both airy and light.