Are you tired of just seeing designs for long nails? No more! Here are the coolest manicure ideas for those with short nails.
1. Middle Line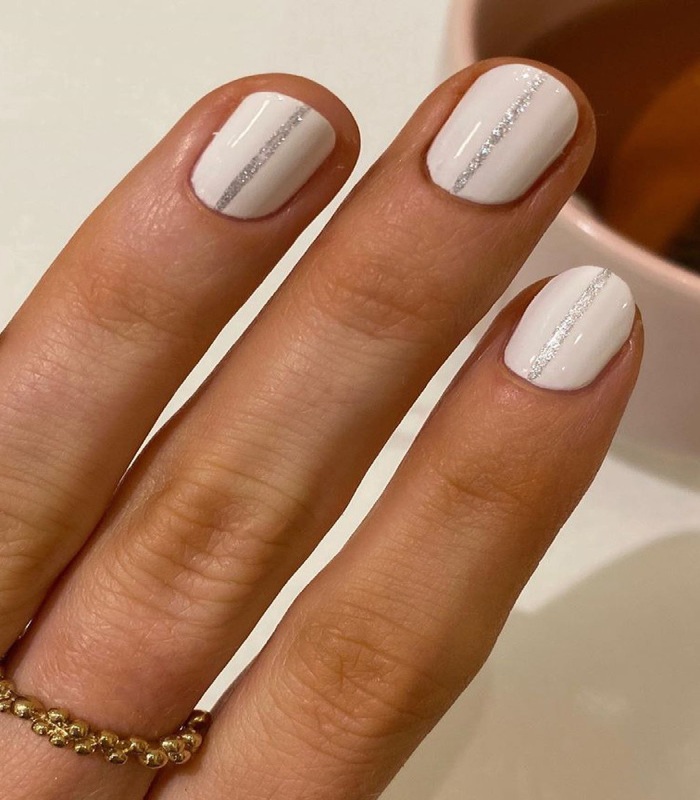 Did you know that vertical lines make your nails look longer? Take a risk with them and paint them with a touch of glitter!
2. Geometric Figures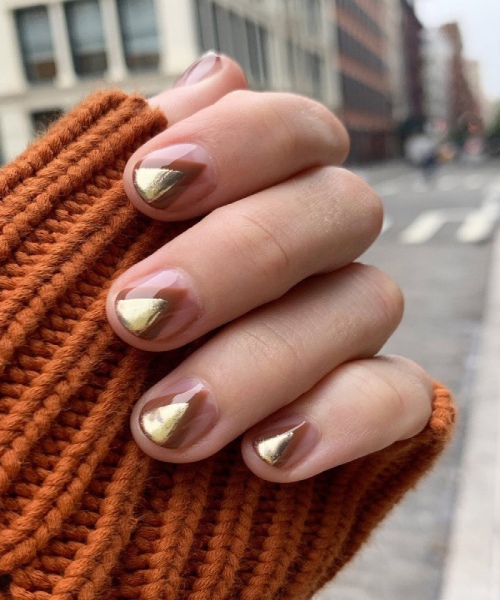 Similarly, inverted triangles create an elongated effect. Put the trick to the test with a double play of color, either matte or metallic.
3. False French
The short nails are not allowed to make a French manicure to the traditional style, but if you can create a 'fake.' Just paint the nail transparent, put shiny nail polish on the tip and bring it a little to the corner to give it length.
4. Diagonal Lines
They also go to great nails do not grow much, especially in dark colors on light or pastel enamels.
5. Nail Art with Transparencies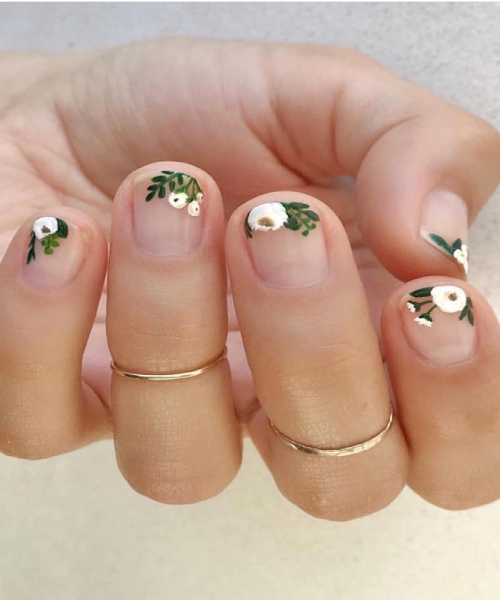 The nail art delicate and elegant on the transparent nail, as they are the best way to take advantage of the (little) finger space! We recommend the floral or fruit motifs that are easy to paint.
6. Crescent Moon
They make your short nail look sharp and polished without much effort. The easiest step to achieve this is to paint a light base color, allow it to dry, and finish with the growing crescents.
7. Short French
It's the same as fake French, only thicker and not elongated on the sides. Apply vibrant colors to the tip of your short nails to make it look fun!
8. Artsy
Play with artistic manicure designs such as brush strokes, dots, and geometric shapes. The fact that your nails are short should not limit you to showing off envious hands.
9. With Applications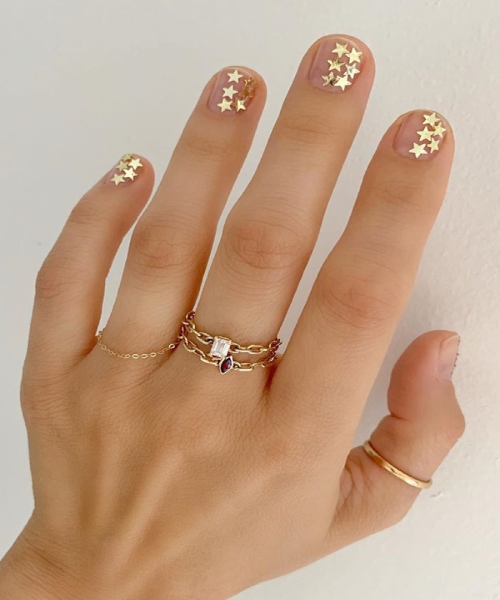 They must be very small and well arranged to take advantage of the surface at 100%. Don't put too many decorations on it either, and if you will, put it on a clear coat of enamel.
10. Classic Blue Ombre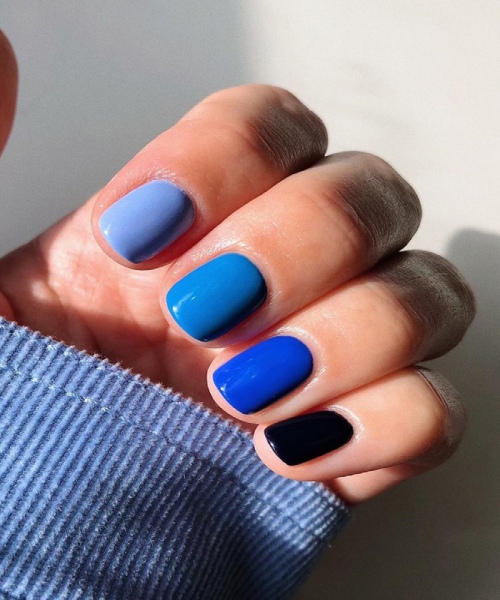 Let the color of 2020 take over your short nails, painting each finger with different Classic Blue shades. You will see that they will give an exciting and chic touch to your hands. Check it!
11. Fine and Double Point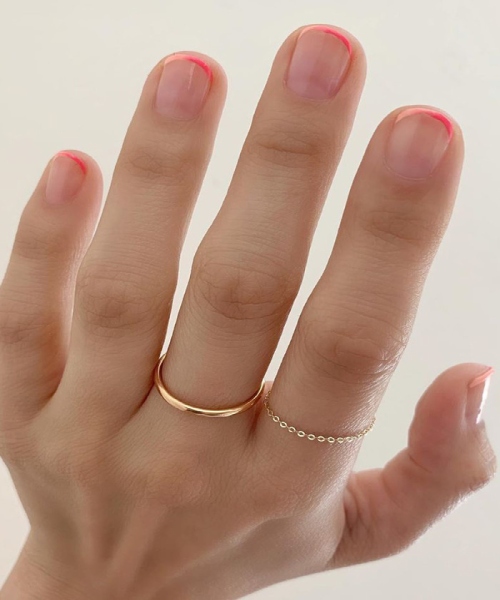 The thinner the French tip, the longer the nails will look! And the best thing is that you can venture with the end enamels: two colors, in points or double lines.
12. Degradado Nude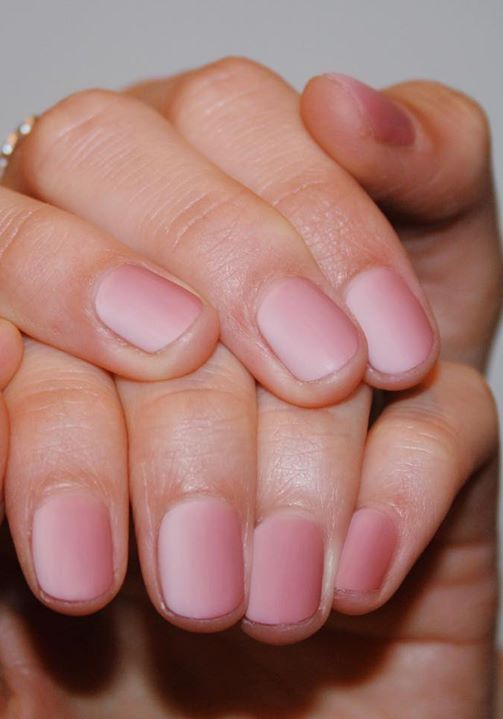 Nude shades look like bigger nails. Give them a punch of originality by degrading a pair of neutral enamels, in a matte finish.
Also Read: 10 Most Beautiful Russian Women to Lookout for in 2020