Beard hair transplants are becoming more popular these days since they can make you look manlier. Men with bald or patchy beards are willing to pay thousands of dollars to acquire their desired look, which has sparked a massive fad. You can now get hairs transplanted on your face and have a fuller-looking beard thanks to medical research and improved hair transplant technology.
According to Dr. Gajanan Jadhao, one of Pune's most outstanding hair transplant surgeons, poorly patterned or patchy beards will significantly impact your personality and social conduct. They will erode your self-esteem and confidence. Hair transplantation clinics have sprung up all over the world, helping people regain their self-esteem and confidence.
Are you suffering from uneven beards and considering a beard hair transplant? Then there are a few things you should be aware of before going ahead with the surgery.
The beard hair transplant surgeon at La Densitae in Pune created an article on beard hair transplantation facts with this in mind.
Facts about Beard Hair Transplantation 
Do you intend to have your beard hair transplanted? It would be best if you had a complete understanding of the method before implanting hair in any part of your body. Because being well-informed gives you confidence. Then, below are the essential information concerning beard hair transplant operation.
1. A Type Of Facial Hair Transplant Is Beard Hair Transplant:
Most people confuse facial hair transplants with beard hair transplants. It's just a different kind of facial hair transplantation. Many people want to have their beards transplanted to hide acne scars or sideburns. Eyebrow hair transplantation, mustache hair transplantation, and other facial hair transplantation surgeries are available.
2. There Are No Shape or Size Limitations:
There are no restrictions on the size or shape of the hair that can be implanted. There are no limitations so that you can grow the beard of your dreams. You can have as much hair as you like on your face, regardless of their size or shape.
3. Scalp Hair Is Used For Beard Transplantation:
Follicular Unit Transplantation (FUT) or Follicular Unit Extraction (FUE) of your scalp hair is utilized for beard transplantation (FUE). Previously, beard transplants were done with the donor's hair, but today you can be the donor. The beard transplant doctors ensure that the regions are rapidly and painlessly disguised.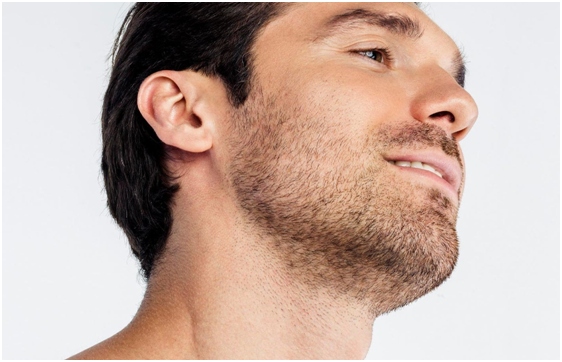 4. The Number Of Hairs Vary From One Site To Another:
According to Dr. Jadhao, the finest hair transplant expert from Pune, the number of transplants required varies depending on the cause of baldness. The following is the average number of grafts used for beard hair transplantation:
350-500 grafts mustache
600-700 grafts for a full goatee
300-700 grafts on the cheek beard
200-250 grafts for sideburns
5. The Procedure's Maximum Time:
The transplanting of a beard usually takes 4 hours. However, the hair transplantation surgery length varies from person to person and is determined by the number of grafts to be implanted. This process may also fail in various cases. If this is the case, your surgeon may suggest a second session.
6. Hair Falling Out in 2 Weeks:
It is highly usual for your hair to fall out after the operation after two weeks. It would be best if you were not concerned because this is due to shock loss. You'll have a new beard hair in two weeks, and in three months, you'll have a new beard hair. Hair shedding is not the same as shock loss. Consult your beard transplant surgeon right away if your hair doesn't grow after three months.
7. Risk Involved Is Minimal:
Beard transplanting, like any other procedure, comes with its own set of hazards. Bruising, swelling, and redness in the affected area are all possible side effects. You will also have minor discomfort, which will subside after two to three days.
8. Long-Term Results:
The effects of beard transplant surgery persist for a long time. The roots are permanent, and they will continue to develop and take on the appearance of any other plant. You can shave and style your beard in the same way that other people do. The hairs will grow according to your doctor's instructions.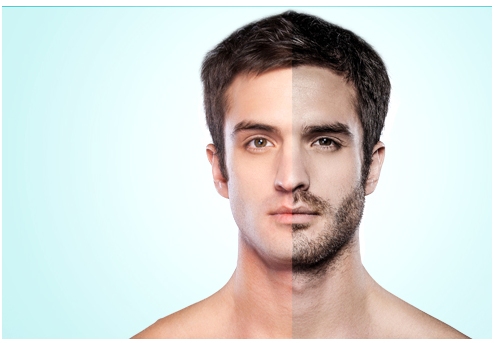 9. Beard Transplants Cost a Lot of Money:
Beard transplants are costly since they are done infrequently. Never evaluate a process by its price because it can provide you with a long-lasting, natural-looking beard that can help you appear more manly.
10. The Results of a Beard Transplant Can Boost Your Self-Esteem:
When conducted by a qualified and experienced beard transplant surgeon, the results of beard transplants are accurate and positive. It can help people conceal their scars and aren't just for the goatee area.
Conclusion:
Finally, the Pune-based hair transplant doctor would like to point you that beard transplantation rarely causes difficulties. They may, however, be unsatisfactory as an aesthetic procedure. It's a good idea to have a thorough understanding of how the process works. Surprisingly, the most excellent thing about the process is that the results are long-lasting and natural-looking.
Beard transplants are extremely popular. Professional beard and hair transplant facilities abound, and technology aids in achieving the desired results. Even better, you have the option of selecting your desired beard.