The weather is getting warmer, and it's the perfect time to plan your summer wardrobe. Hot, sunny days and sultry nights require less layers and lighter fabrics. Today's stylish looks feature plenty of colorful patterns and iridescent accents. If you're searching for the hottest summer accessories, look no further than this list.
Here, you'll find on-trend items for every outfit, including oversized polarized sunglasses and beach-ready bags. Discover the best looks for travel or a staycation. With so many chic ideas, you're sure to find something to complete your look.
Wear Stylish Sunglasses
When it comes to must-have summer accessories, polarized sunglasses are at the top of the list. Everyone needs a pair of stylish eyewear to go with their printed shorts and sundresses. Why should you choose polarized sunglasses? They have special lenses with filters designed to help reduce glare. They also help make images appear clearer and sharper. Polarized eyewear can make your summer experience more comfortable. They're just as stylish as other types of sunglasses, and you're sure to find on-trend frames like cat-eye sunglasses and polarized sunglasses with a retro-round shape. Check out some of the styles for summer vacation, including bold, oversized square frames and fun hexagon frames with dreamy color gradients.
Choose an On-Trend Summer Hat
Hats are another stylish and functional summer accessory for your favorite outfits. They do a lot to protect your face and scalp, but they also add to the chic look of your swimsuits and cover-ups. You'll find an array of summer hats and caps in style, including bucket and baseball caps featuring colorful prints and colors.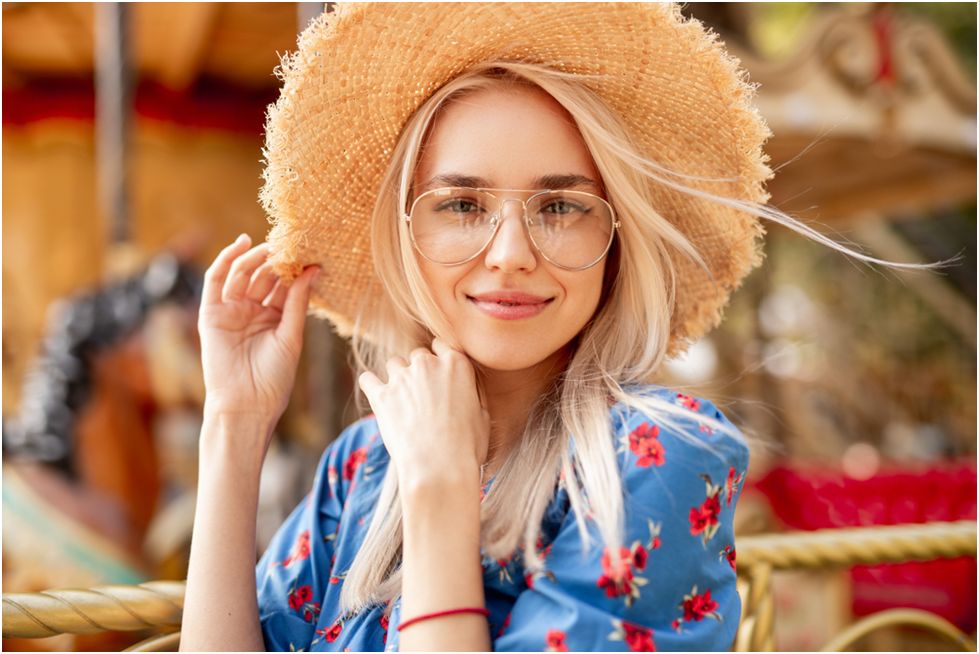 Choose a dreamy tie-dye bucket hat for going to the beach or a solid-colored hat to match printed dresses and tank tops. Crochet bucket hats add texture and neutral color to any outfit, but you could even elevate your look with denim. Wear baseball hats featuring your favorite teams or cute prints like moons and stars. Don't forget straw cowboy hats and sun hats that make the perfect accessory to bikinis and airy cotton tops. Some hats are packable so that you can put them in your luggage. Choose a visor if you need sun protection but are wearing your hair in a bun or ponytail.
Shop for Summer Reading Glasses
Do you wear reading glasses? It's time for a summer update. This season's blue light reading glasses are going viral with the most playful seasonal styles and stylish, affordable frames. Swap out darker frame colors and chunkier eyewear for lightweight frames and heartwarming colors. Playful cat-eye frames with colorblock-dipped fronts will go with all your summer outfits. Or discover on-trend, square-shaped frames in seasonally inspired hues such as tangerine orange and flamingo pink. Lightweight, oversized square frames give off a surfer vibe, but don't be afraid to experiment with rectangle frames in bright, uplifting colors.
Grab a Chic Bag
Everyone needs a stylish bag to hold their summer essentials. The best summertime bags play off the season and feature lightweight, natural fibers or sea-inspired materials. Shop bag styles perfect for work or play, including woven box bags and shoulder bags. Textured clutches and bucket bags look effortlessly chic when made with a mermaid-inspired mesh or net material.
Are you searching for a bag you can take on vacation? A colorful, oversized raffia tote bag with a long strap is perfect for an airplane carry-on or beach bag. A striped tote bag in fun colors will match your summer wardrobe no matter where you go.  If you're looking for a small and stylish bag to hold your phone or wallet, look for a mini crochet bag in summer colors.
Put on Chic Summer Jewelry
Chic jewelry completes every stylish summer outfit. Whether you're headed to an outdoor dinner or going poolside, you'll find a necklace or bracelet to enhance your look. An iridescent seashell necklace or pair of drop earrings will make summertime dresses and swimwear look more magical. Wear a beaded bracelet or choker in vacation-inspired colors. Gold stars and flowers are reminiscent of the sunshine. Don't forget the subtle beauty of a thin gold chain against a white blouse or colorful swim top.
Find a Pair of Fresh Footwear
Break out the backless shoes and sandals because summer is about getting your toes wet. It's also about feeling the ground beneath your feet! If you're searching for chic, stylish footwear to accessorize your outfits, there are plenty of looks for you. Slip-on sandals are a must-have accessory whether you're looking for flats or a simple heel. Choose faux leather sandals for a bit of style and texture.
Wear strappy espadrilles or chunky heel sandals to elevate your summer look. These styles come in plenty of neutral colors and versatile earth tones, perfect for brunch or a party. If you're into the athletic look, a pair of sporty strap sandals look great with mini dresses and athleisure-inspired skorts and skirts. We especially love it when they feature colorful straps and thick soles with plenty of cushion and height. If you need to wear closed-toe shoes, no problem. You can't go wrong with white tennis shoes or a pair of high-top sneakers for traveling and outdoor activities. Pastel and metallic accents make these shoes summer-chic. Be sure they have a cushioned, comfortable sole to energize the legs and feet.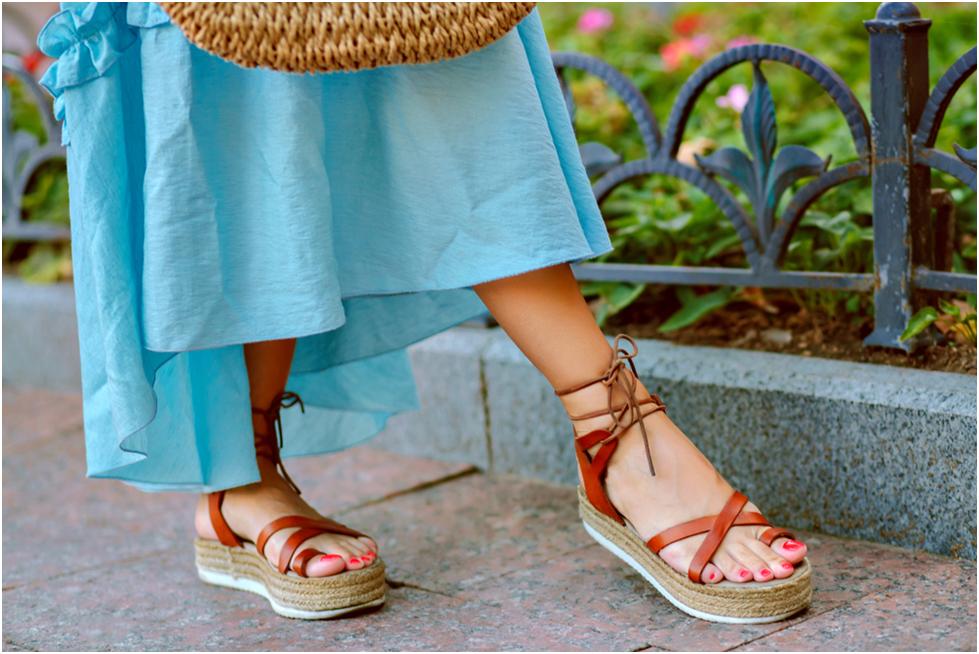 Stay Stylish with the Best Summer Accessories 
Chic accessories will make your summer wardrobe stand out, so be sure to pick up a few items before you head to a party or travel on vacation. You'll love how cute readers and beautiful jewelry enhance everything from dresses to fun tops. Add a bit of on-trend sun protection like a hat with sunglasses, and you'll be stylish all summer long.