Gift Ideas: With the holiday season around the corner, most people like to plan ahead of time. But if you are not that person and are looking for some quick gift ideas that are thoughtful and don't require you to plan for it months ahead, then this guide is for you. You can also check out personalized baby picture frames to encapsulate the good memories.
Let's take a look.
Idea 1: Custom socks
If you're cutting it very close, instead of a store-bought Christmas card, you can still opt for something better – custom socks. But you don't have to worry about finding a brand that lets you create custom socks. You can do it yourself. You can design custom socks on Printify, a print on demand website. All you have to do is upload your design, make some changes and order the socks. There are endless design possibilities so take your pick when it comes to customizing the socks.
Idea 2: Subscription box
There are several subscription boxes available that you can choose from to give as a Christmas gift. Right from beverages, toys to clothing, there is a subscription box for everything. Based on the person you are buying the gift for, you can purchase a subscription for them for just about anything. Just make sure that the first box arrives on or before Christmas Eve. For instance, gifting a Disney Subscription box will leave young kids feeling extra happy for the Christmas celebration. The box contains a handful of official Disney toys and accessories for young fans.
Idea 3: Gift cards
While a gift card may seem very impersonal, sometimes a generous gift card can save the day. If you know the person you're gifting the card to, you can purchase a gift card at their favorite retailer so that they can make good use of the gift card. When in doubt, Amazon gift cards work pretty well since you can pretty much purchase anything off of Amazon.
Idea 4: Customized journals
You can purchase customized journals for someone that enjoys writing and penning down their thoughts. There are several available designers that create custom journals in bulk, or you can ask them to personalize the journal for you by adding the name of the recipient or their illustrated face.
Idea 5: Skateboard
It is easy to pick up the love for skateboarding. Gift one and you'll see. Kids and teenagers simply love it. I know that it's not a big surprise. But if you don't know what to buy a skateboard, a skateboard is the answer. And you don't even have to head out to buy one. You can even buy a helmet, protection pads and other accessories to go with it.
Idea 6: Cooking classes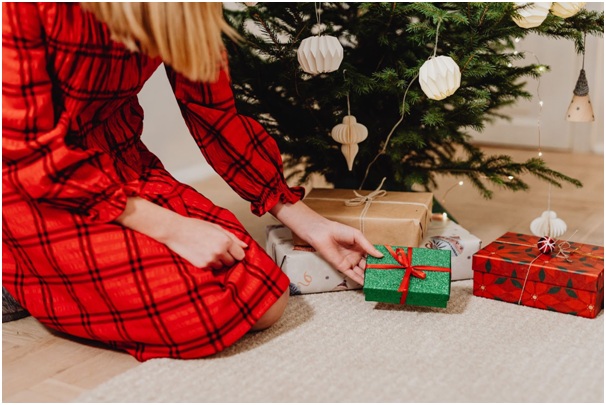 Cooking classes are a great thoughtful gift for someone that enjoys food and cooking. You can find these online or on gift websites that have a chef that can come and teach you at home, or you can attend classes alongside other people.
Idea 7: Art supplies
Art supplies make for a wonderful gift for someone that is artistically inclined. There is great potential within the art supplies category because you can buy several different things and create a gift basket that is thoughtfully curated. You may want to refer to some online guides so that you buy the correct supplies from reputed brands.
Idea 8: Dog toys
Dog toys for your friends with a new puppy make for a good gift. There are dozens of companies that sell unique dog toys and other accessories that you can purchase for your friend's dog. Incidentally, puppies are a good Christmas gift too.
Idea 9: Candles or aromatherapy
Aromatherapy like essential oils, diffusers, or just plain scented candles is a good addition to the holiday cheer. You can find some pretty luxurious options that make your recipient feel pampered and loved. It may be slightly confusing given the plethora of options available, so you should have someone that has some experience in aromatherapy show you the ropes or go with the best-selling items if you want to take a less stressful route.
Idea 10: Gym membership
For someone that is a fitness enthusiast, a gym membership or even other gym-related equipment can be a good gift. You can purchase a membership on their behalf at the gym they already go to or a membership to a new gym that they have wanted to try. For gym equipment and accessories, you have a whole world of gift ideas that you can potentially purchase. Try purchasing combos available if you are unsure of what to purchase.
Idea 11: Skincare essentials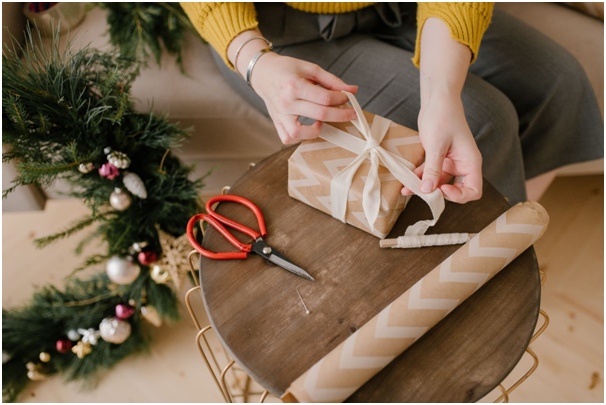 You can rarely go wrong with skincare. You can purchase skincare for just about anyone, and they will most likely appreciate it. There is a wide range of skincare to browse from, so to make your decision easier, look for brands that you already know and trust and check their holiday collection and offers.
Final thoughts
Even if you're gifting something last minute, there are plenty of options that do not cost a lot and can be ordered 1-2 days before Christmas. You do want to still put some thought into the gift and make sure that the item has either some sentimental value or utilitarian value for the recipient. Even if it has neither and you want to get a gag gift, make sure you keep the holiday spirit in mind and get them something they are likely to enjoy.