With each change of season, our skin is renewed, so it is a good idea to help her with special care. We tell you the secrets of this essential treatment. Body Polishing is a method used to soften the skin and remove accumulated dead cells.
Where can you do it?
You can do it in a dermatological cabinet, in a spa, and also yourself at home, in the bathroom with exfoliating gels or soaps and a loofah.
What is used to Polish the Skin?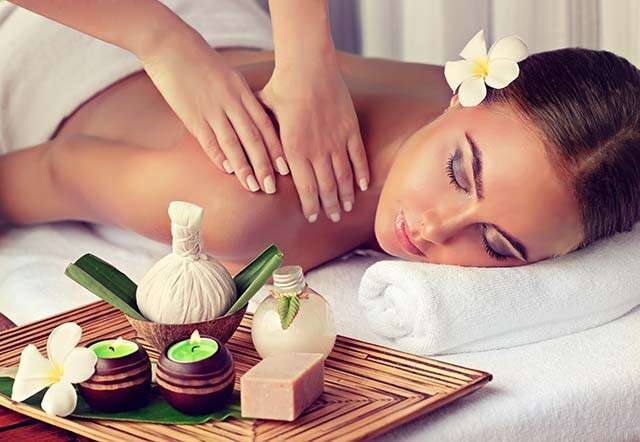 Exfoliating products can have granules of different sizes, making them rougher or softer, more delicate, depending on the part of the body that we want to exfoliate. On the other hand, those granules can be synthetic, or they can be natural like those of peach seeds.
The most used for the face are sea salt, silicon, apricot, or peach pit or sugar.
Strong exfoliants are used for the body, with natural fibers, sea salt crystals, or chamomile.
You can also make your own homemade scrub by making a mixture of sugar, lemon, and egg white; Take care that the sugar grains do not finish dissolving in the paste to carry out their drag function.
To exfoliate the body, accessories can also be used to help achieve a natural peeling effect, such as loofah or loofah (loofah, extracted from a tropical climbing plant), or Kassa (black crepe glove used in hammams).
How is Body Polishing Done?
In the shower
The exfoliation throughout the body is done by applying the product with upward massages on the arms and legs and circular massages on the abdomen, back, and buttocks from the shoulders to the feet, passing through the back, the chest (carefully, which is a sensitive area), belly, thighs, buttocks, and legs. Rinse with a hot shower and finish with a jet of cold water to tone.
Hydrate when leaving
By removing the dead layers of skin cells, it is in excellent condition to hydrate it and absorb the cream. Use a cream, preferably without perfumes, to avoid irritation. Oatmeal, carite, avocado, or aloe are ideal.
With time
A good option for exfoliating your whole body is to do it on the weekend after the gym.
Option in cabinet
If you prefer that the treatment be performed by a professional, this way you relax and achieve more impressive results, keep in mind that they are also performed in spas and beauty centers. You can get a treatment to sharpen your skin with a diamond tip or with chemicals such as peels.
Combine different techniques
You can consolidate both treatments throughout the year to keep your skin always fine and hydrated. It can be done once a month in the cabinet and once a week at home, depending on the type of skin.
Benefits of Body Polishing
The benefit of body polishing is that it removes that old skin that many times after the summer or due to the age where menopause causes the corneal layer to renew more slowly, for example, or in acne patients where the thickness of the corneal layer caused by acne makes you see skin too thick. Those are the most indicated situations where exfoliation gives enormous benefits.
Among them:
Leaves skin smooth and look shiny.
Activates circulation
Promotes hair removal by preventing hair from ingrown.
Prepares the skin for proper hydration and the absorption of therapeutic creams (anti-cellulite, reducing).
Precautions to Consider
If you have sensitive skin, use a mild scrub (sea salt) and do not do it more than once a week or every fortnight.
Always exfoliate on wet skin. Exfoliation on dry skin irritates and cracks.
Never exfoliate burned or wounded skin.
Also Read: Tamilyogi 2020 – An illegitimate Website to Download HD Movies