Haircut In Charlotte: Are you searching for a hair salon? There is a myriad of hairdressing businesses for individuals to choose from. Nevertheless, the vast selection of salons only complicates the choice.
The hairstyle and color speak volumes about a person. Therefore, a bad color job or haircut can ruin one's confidence and personal style. It's of absolute importance to trust your hair in the most experienced and skilled hands.
If looking for the best place to get a haircut in Charlotte, follow the tips below.
Do research
Doing research is the starting point of choosing the best hair salon in Charlotte, North Carolina. You should look for a professional who specializes in your hair type or the style you want. For instance, certain hairdressers specialize in cutting and styling short hair, whereas others are more focused on the curly type. Others specialize in specific styles, such as ombre or balayage.
Individuals should place the main focus on finding a specialist in the field of their preferences. The location of the hair salon isn't supposed to be left out when searching for one in Charlotte. The largest part of people prefers for the salon to be near to their home or workplace in order to be more convenient for them.
When conducting online research, make sure to type in keywords like "salons Charlotte" or "salons near me" to be provided with a list of places in your local area. You should even add the type of hair specialist along with the location, such as "hairdresser Charlotte ombre specialist." The links that appear on the top of the search aren't necessarily the best, as some of them are paid.
Instead of trusting the ratings blindly, you should look at customer reviews and before and after images. There is a multitude of hairdressers out there claiming to specialize in a given trend but solely post photographs of celebrities on their sites and social media. The best evidence of a hairdresser's work is posting client photos for potential customers to see how he/she has done someone's hair.
Local recommendations are welcome as well. Your family and friends can recommend their hair salons and point you in their direction. Satisfied customers not only leave glowing reviews but also recommend their hairdressers to family and friends. Check out the importance of customer reviews.
Don't be tricked by social media imagery
While social media imagery is certainly helpful in the choice of a hairdresser, it can sometimes be deceiving. A fair portion of the images posted by hairdressers on social media channels is heavily edited by making them more appealing in Photoshop.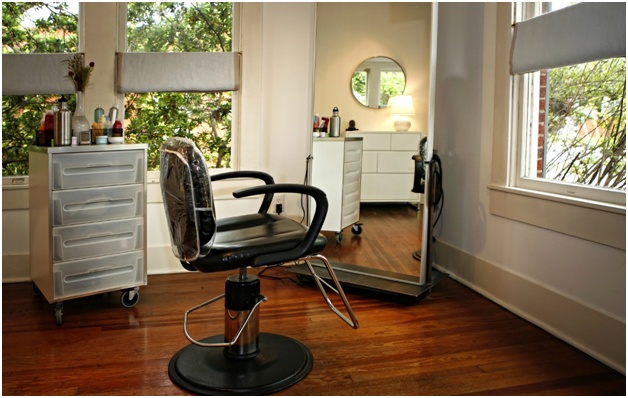 Moreover, lighting plays a crucial role in the quality of photographs and the appearance of clients. Instead of using fancy lighting, hairdressers are supposed to take every image under the same light, in the same chair. Some professionals even use reflectors to make the hair of clients look shinier and more specific in color. Try your best to make a distinction between realistic and photo-shopped images.
Schedule a consultation
Another tip to follow when looking for a hair salon in Charlotte, North Carolina, is scheduling a consultation. The majority of hairdressers offer such consultations free of charge prior to scheduling an appointment. The consultation isn't supposed to be on the same day as the appointment but beforehand.
In addition, a consultation on the same day as the appointment most likely results in an agreement, which doesn't entirely fit the needs of clients. During consultations, hairstylists are expected to communicate with clients so as to determine the length of the haircut or coloring process. They also advise customers on the frequency of their appointments, as most hairstyles require maintenance every single month.
Individuals interested in coloring their hair undergo a thorough analysis during the consultation. The color specialist should examine your natural color, the percentage of gray, as well as the elasticity and velocity of your hair. Elasticity refers to the strength of your bonds, while velocity refers to the rate of color absorption. See this link, https://www.webmd.com/beauty/ss/slideshow-beauty-gray-hair-facts, to check out some gray hair facts.
Consider communication
Communication is a crucial aspect when choosing a hair salon in Charlotte, North Carolina. Apart from their hairdressing skills, hairstylists are expected to be communicative and willing to listen to their clients. Customers should feel comfortable expressing their needs and desires, while the job of hairdressers is to listen to their wishes and improve their appearance.
Communication is one of the most important skills of hairdressers, essential for maintaining a successful relationship with their customers. The initial consultations with these professionals are the right opportunity to assess their communication skills and see if you are on the same page with them.
Consider pricing
Pricing is of tremendous importance in selecting a salon in Charlotte. Hairdressers are expected to outline their price list at every consultation. If clients aren't informed about the price they will pay on the day of the appointment, they should consider it a red flag. Hairdressers base their price list on an array of factors, such as the time they spend on doing your hair, the products they use, the salon, and their experience.
For instance, hairstylists in major cities usually charge more for their services due to the high cost of their rent. Also, a color specialist will probably charge a higher price than a professional doing simple trims. Senior stylists charge significantly more than junior stylists, which should be supervised by someone more experienced to prevent hairstyling disasters.
At the consultations, hairdressers should break down the cost and provide individuals with some time to think about it before scheduling an appointment. You won't be obliged to book an appointment if you find their services too costly. By knowing the price beforehand, you will avoid potential embarrassment.
To sum up
Looking good makes you feel good too.
Find a salon that offers haircuts, hair styling, trims, coloring, grooming, and blending to enjoy a full service!