Multani Mitti has been, for years, the most preferred natural ingredient to enhance beauty by its cosmetic and medicinal properties. The benefits of Multani mitti are varied and well pronounced. This wonderful ingredient has proven to be an effective remedy that can solve a host of skin and hair problems.
However, traditionally, the uses of Multani Mitti have not always been as a cosmetic product. As a result of decomposed volcanic ash, Multani Mitti is also known as Fuller's Land. This alternative name comes from the use of clay in England's wool industry in earlier times.
Fuller's earth, as the name suggests, was the essential ingredient during the Wool Fulling Process. , where the use of it was to clean and degrease wool cloth. Also called bleaching clay, Multani Mitti was surprisingly effective at absorbing oil, helping to clean impurities from raw wool when mixed with water.
What is Multani Mitti Made of?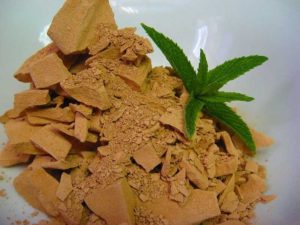 Multani Mitti is made up of proportions of various minerals, made of aluminum, magnesium silicate, clay, minerals, and other elements like hydrated aluminum silicates or clay, Minani Mitti is a mineral-rich clay that explains why it is as effective as a beauty remedy.
Effects of Multani Mitti
Skin experts and dermatologists trust the Multani mitti when it comes to addressing skin problems. An excellent absorbent and cleansing agent, the effects of Multani mitti in beauty treatments are highly sought after.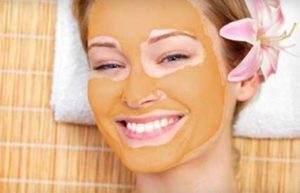 As a cleansing agent, Fuller Earth's effectiveness manifests in its ability to help remove dirt and impurities, oil and grease from skin and hair. Furthermore, with its antibacterial and antiseptic properties, the effects of Multani Mitti extend beyond the realm of beauty to provide health benefits as well.
Benefits of Multani Mitti
1. Obviously, as one of the main cleansing agents, the benefits of Multani Mitti as a skin cleanser are immense. It not only cleanses the skin and hair by removing oil and sebum. In addition to sweat, Fuller's earth also purifies the skin and lets it breathe, removing dirt and impurities.
2. In addition to removing excess oil, Multani Mitti also controls and regulates oil production for all skin types. Plus, it cleanses skin pores from the deep for a detoxifying and more enriching cleansing experience. This, in turn, leads to better absorption of nourishing and moisturizing creams for smoother and more supple skin.
3. Naturally, as an oil reducing and cleansing agent, Multani Mitti benefits from being an effective remedy against acne or pimples and freckles, both in healing and preventing its recurrence, as well as to lighten dark spots and spots.
4. The use of Multani Mitti can also be effective as a cleanser. To remove dead skin cells and make your skin glow from within, Multani Mitti is one of the cheapest and most useful natural scrubs.
Multani Mitti also helps eliminate blackheads and whiteheads and imparts a healthy, shiny skin tone. Scrubbing also improves blood circulation and leads to natural, good health. Radiant skin complexion.
5. Equally beneficial is Multani Mitti in the treatment against pigmentation. It reduces tanning and sunburn and also helps treat rashes and infections while altering. Pollution affects the skin under its cooling properties.
6. Also, as a cooling agent, the use of Multani Mitti is in cold compresses to treat skin inflammation and insect bites and burns, along with muscle and menstrual cramps.
7. The cooling effect of Multani Mitti works equally well on skin irritation caused by heartburn or sun exposure. Furthermore, this wonderful product also helps to offset any allergic reaction to chemically loaded cosmetics.
8. Fuller's earth also has rich antiseptic, antifungal, and antimicrobial properties that help prevent harmful infections and bacteria. It also helps give the skin a milder, creamier, milky texture.
9. The refining properties and benefits of Multani Mitti, as well as being soothing to the skin, are also good for the hair. By removing toxins and excess oil from the scalp. And clay is both a hair cleanser and a skin purifier.
10. When applied to hair, Multani Mitti also helps eliminate dandruff and lice. The dry, itchy, and irritated scalp is also greatly relieved by applying Fuller's clay.
Also Read: 5 Amazing Benefits of Black raisins and How to Consume them?
READ MORE:- thedelightbea