From app-controlled lawn sprinklers to Bluetooth-enabled scales, technology is pervasive in every corner of our lives, so it's not surprising to see tech so visibly transforming the health and wellness categories as well. This is especially true with regard to the once-largely-ignored category of women's health. Indeed, we've come quite a long way since the days of using a pen and paper to track ovulation and (yup, they used to do that) wearing "sanitary bloomers" for menstruation (yup, real thing). There's even a name for this fresh tech category: femtech.
Whether it's digitally enabled Kegel balls that help us strengthen our pelvic floors or brilliant flow-tracking menstrual cups, we're embracing the ways technology is transforming women's wellness with open arms. Here are a few standout femtech disruptors.
1. It's Easing the Burden of Menstruation
Hey, tech industry! Thanks for being one of the first to acknowledge that women have periods! Seriously though, there are a variety of cool tech startups that have helped make menstruation a little bit easier to deal with, and we're forever grateful. From smart menstrual cups that keep track of your flow (brilliant, right?) to the most seamless period tracker apps ever, tracking and monitoring your cycle is now very digital. You'll also see some popular startups leveraging textile tech to revolutionize menstruation, with a range of new leak-proof period panties and reusable pads on the market. These companies use highly absorbent, antimicrobial fabrics for an easier, more sustainable alternative to typical pads and tampons.
2. It's Empowering Us in Menopause
For years, women pretty much had to go it alone with regard to getting older and all that comes with the territory. But now, with apps and devices geared specifically towards menopause relief, we're finally feeling heard. One of our favorites is The Cusp, a startup that provides services to women in menopause via their telemedicine app. According to TechCrunch, The Cusp even offers an at-home hormone test that helps women predict menopause. Another revolutionary femtech device on the horizon is the Grace Cooling device, a sensor-equipped wearable bracelet designed specifically to cool you down during a hot flash.
It's Changing How We Deal with Incontinence
Developments in materials technology have drastically improved the quality of incontinence products for women. In other words, those big, bulky diapers are a thing of the past. These days, pads and liners are made with amazingly absorbent materials that prevent leaks and do an incredible job of controlling odors. Digitally connected pelvic floor therapy devices, including high-tech Kegel balls and pelvic floor exercisers, are another boundary-pushing innovation helping women treat incontinence reliably at home.
3. It's Giving Us More Control
A woman's ability to control when she has a baby has had an undeniable impact on modern society, allowing women to enjoy successful careers and take full advantage of the pleasures of sex. We've watched birth control transform so much since it was conceived (pun intended) and became widely available in 1960. In the next couple of years, we can expect to see birth control advance significantly more through brilliant digital contraceptive devices and fertility trackers. One startup called Kegg, for example, recently launched a device that tracks fertility based on the hormonal changes within a woman's cervical fluid. Amazing, right?
4. It's Helping Us Feed Our Babies
Another incredible way the femtech industry has revolutionized women's health is through connected devices that help us feed our babies. Arguably the most game-changing is the wearable breast pump by brands like Willow and Elvie, which fits into your bra and allows you to work, read or scroll on your phone while pumping. Not only do these devices help you multitask like a pro, they also help you keep track of your milk volume and track your pumping history. Mamas know how invaluable that can be when trying to juggle a hundred things at once.
5. It's Making Pregnancy Easier
Today's pregnant women are tech-savvy by nature, and they expect the whole pregnancy journey to be entirely digitally connected, starting with the test. The latest pregnancy tests don't just tell you you're pregnant. They do it via Bluetooth. On top of that, tech leaders have unveiled smart new devices that let you hear baby's heartbeat sooner. The Hubble Connected Prenatal Heartbeat Monitor, for example, lets mamas hear their little one's heartbeat as early as 24 weeks, and you can control it with your Amazon Alexa or Google Assistant. There are also high-tech contraction monitoring systems out there that record the frequency, duration, and patterns of contractions to help women better understand their pregnancy.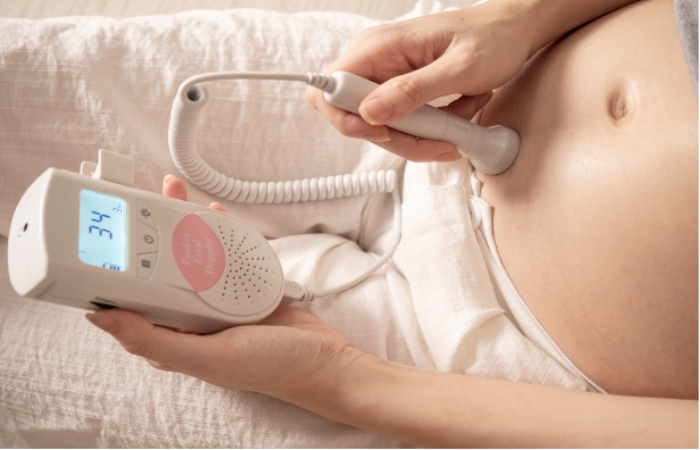 6. It's Keeping Us on Track
Wellness trackers have exploded in popularity over the past few years, so much so that you might have one on your wrist right now. Unsurprisingly, health trackers have grown a whole lot in terms of what they can do for women. Today's wellness trackers come equipped with all sorts of features that help us track our general health and wellness, from pregnancy to menstruation to menopause. These devices can serve as reliable heart rate monitors and fitness trackers, too.
7. It's Enhancing Sexual Pleasure
High-tech sexual pleasure devices are arguably the most exciting subcategory of femtech! One of our favorite disruptors in this space is the Ohnut, a "wearable intimate" that helps women better control penetration depth for less painful and more pleasurable sex. A whole new category of digital sex toys has emerged as well, with everything from Bluetooth vibrators to remote-controlled toys that are perfect for long-distance couples.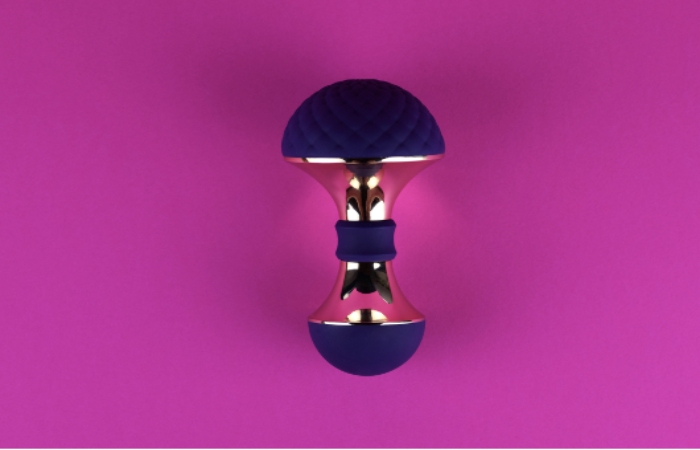 More on the Horizon
Although we've watched femtech blossom from a niche category into a full-fledged industry, the truth is that there's still so much technology can do for women's health and wellness. We're excited to see what else the Digital Age brings to the ladies' table!