Look Cute at the Gym: There's nothing better than that feeling you get after a great workout. You feel accomplished, full of endorphins and proud of your body for working hard. You might even wonder why you don't do it more often, but it's no secret that getting yourself motivated for a workout can be half the work. For some, putting in a bit of added effort via clothing and appearance can help reverse this lack of motivation.
Whether it's a comfy and chic work-from-home outfit, dedicated loungewear for high-stress days or a confidence-boosting gym ensemble, dressing for the occasion can help motivate you to begin an activity or job with gusto and keep you in the right mindset the entire time. For a workout, even the quick and simple efforts towards looking cute can make a difference! Here are a few easy ways to look cute while you're at the gym.
1. Rock a Matching Set
Perhaps the easiest way to look stylish while working out is to wear a cute workout set. This requires little effort on your part but it can make all the difference. A cohesive athleticwear set can make you feel cute, confident and stylish while you're putting in work at the gym. Plus, it's a great option if you tend to go to the gym early in the morning. Just lay out your matching workout set the night before so you don't have to worry about it the next day.
2. Show Off Your Sports Bra
The gym is an environment where you should feel proud to show off your curves, muscles and your stylish workout clothes! In addition to workout tops and cute leggings, this also includes your sports bras. If you have a sports bra in a fun color, style or print you love, consider wearing it under a low cut workout top the next time you hit the gym. This way, you'll show a little peek of your fun sports bra wherever your top allows. If you feel comfortable wearing one of your cute sports bras by itself as a top, go ahead and rock it. It's a great way to look sporty and stylish while minimizing layers and showing off your abs!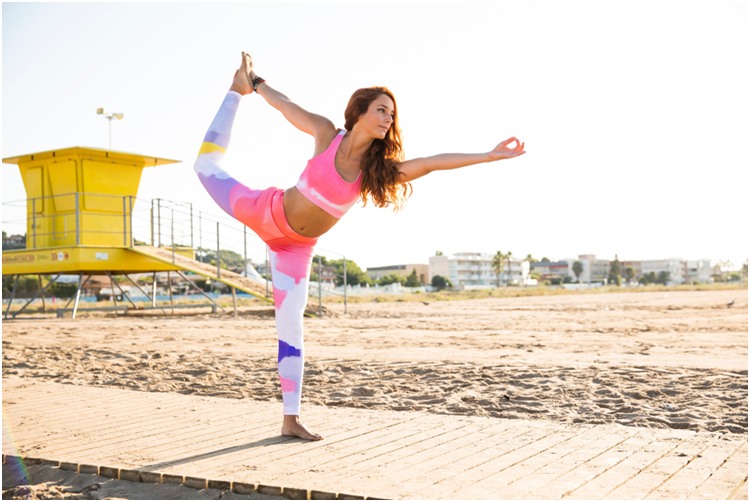 3. Wear Bright Colored Leggings
It's not uncommon to walk into the gym and see a room full of gray, black and navy workout clothes on every person there. While an all-black workout outfit is totally sleek and chic, you might think about adding a pop of color from time to time. Wearing a pair of colorful leggings is a simple way to freshen up your athleticwear ensemble and make it look a little cuter.
Get creative with your colorful leggings and do some mixing and matching between multiple workout pieces. A pair of bright pink leggings looks nice and bright with a white workout tank top, while a patterned pair goes well with a solid, complementary color on top. Since lighter, brighter colors and intricate prints tend to show off lines and texture, make sure to throw on a pair of seamless panties underneath your leggings to avoid any faux pas.
4. Try a Sleek Hairstyle
Looking cute at the gym doesn't always have to involve your clothes. You can look cute and keep the hair out of your face at the same time by adding a bit of detail to your hairstyle. For instance, if you love wearing your hair in a messy bun, try tightening it up a bit for the gym. Start by creating your favorite bun shape and then secure it with a couple of bobby pins and give the area around your hairline a quick hairspray spritz to lock in those baby hairs and keep you looking super cute.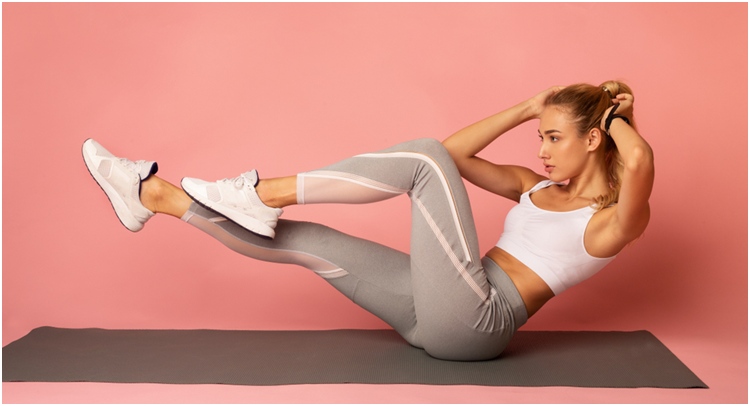 5.Choose Flattering Athleticwear Styles
When shopping for cute women's activewear, make sure to keep in mind the same criteria you do when shopping for any other type of clothing. You know which styles, cuts and shapes (i.e., high-waisted leggings, long tanks, certain colors, etc.) you like seeing best on your body, so gravitate towards those and you'll feel super-cute and confident every time you wear them.
6. Stick to Breathable Materials
You know what's the best secret to looking and feeling cute at the gym? Not feeling like a sweaty mess the entire time. While sweating means you're exercising your body and getting a well-rounded workout, you can keep it from sticking around or distracting you by wearing breathable, sweat-wicking materials. Quality brands feature leggings and activewear with quick-drying fabrics, mesh cutouts for increased breathability and cuts that hug your body without feeling too tight. Stay cute and comfortable throughout all of your workouts by using these tips!