If you are interested in shaking up your usual holiday gift routine, it is a great time to find some stocking stuffers that really stand out. Cozy socks and candy are among the most common presents, but there are plenty more festive and practical gifts out there. The following ideas will offer you inspiration for your holiday shopping. Discover something interesting and useful for every adult in the family.
1. Innovative Teeth Whitening Tools & Devices
This year, it is easy to give your loved ones the gift of a beautiful smile. Today's at-home whitening kits and beauty tools look to rival professional treatments with their effectiveness and ease of use. Convenient, travel-size teeth whitening products fit perfectly in stockings. They also make great gifts because they will also help to improve beauty routines for the holidays and beyond. A teeth whitening pen is sleek enough to fit into a purse, travel tote or backpack. Its soft brush evenly coats the enamel surface and reaches in between tight spaces for thoroughly whiter teeth while preventing new stains from setting.
Pair the whitening pen with the Glow on the Go blue light device for even more dramatic whitening results. While this compact device is small enough to fit into a stocking or handbag, it also accelerates the power of the whitening gel while helping to kill harmful mouth bacteria. Complete their holiday teeth whitening kit with tooth stain erasers with easy applicators and powerful whitening on-the-go. Compact and protective stain erasers make for adorable stocking stuffers. They also help to polish and whiten smiles virtually anywhere.
2. Handy Office and Productivity Items
Make office work and remote jobs easier than ever with handy productivity tools. There is something valuable for every worker. A set of stylish blue light filtering glasses with a matching carrying case is perfect for those who spend most of their day on a laptop or desktop computer. Blue light lenses help ward off eye strain while helping to prevent sleep disruptions caused by electronics. Find them in a variety of colors and patterns for every personality or outfit.
Earbud cases are also compact and popular. Shop for products with durable keychains, designer prints and even compostable earbud storage for the environmentally conscious. From rugged material to chic leather goods, there is a stocking gift for everyone. Other helpful items for the office worker include bookmark-sized password journals, cord organizers and stress relief aids like therapy dough made with essential oils. There are pencils infused with seeds that you can plant after you use them, as well as pocket-sized facial misters for staying energized all day and longer smartphone and tablet charging cables that give you more freedom to move about.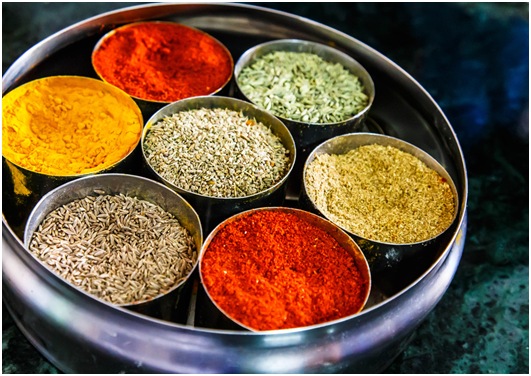 3. Fun DIY and Culinary Kits
Do-it-yourself culinary kits and samplers full of delicious foods let adults show their creative and playful side. If you know a foodie, there are gifts available for every interest, dietary need and palate. Transport the recipient around the globe with a selection of international teas or spices. A make-your-own hot sauce kit will inspire the budding chef, while boba tea kits bring the café home to them.
Make the grillmaster happy with a DIY dry rub kit. A sampler of popcorn toppings makes holiday movie nights even more special, while hot cocoa kits are fun to share while trimming the tree or listening to festive music. Stuff their stocking with kits that create sweet treats, such as DIY ice cream or decadent chocolate truffles. You can even set them up with a sampling of jellies and jams, convenient baking kits or a sampling of one-of-a-kind condiments.
4. Indulgent Beauty and Wellness Items
If beauty and wellness is your family's idea of self-care, there are plenty of amazing items that will fit into their stockings. Sheet masks made with clean ingredients like oats, lemon and almond milk are a must-have for their beauty routine and they will not take up too much space. Mini-size products like bath bombs, shower steamers and luxury travel-size items are also sure to please.
Stock up on festive nail wraps for holiday parties, portable makeup brushes for travel and chic face rollers made with rose quartz, jade or amethyst. Stone facial massagers and exfoliating bikini brushes help to relax and offer a fresh look, while lavender-scented neck pillows or hand mittens can help encourage sleep, whether at home or on the road. A wooden foot massager or an essential oil diffuser necklace or bracelet are excellent self-care accessories that will easily fit into any stocking.
5. Travel-Friendly Holiday Gifts
Whether you have a jetsetter, a college student or a curious nomad in your life, there are plenty of reasons to give travel-friendly holiday presents. Some of the best ideas for this year's gifts are also small enough to fit into stockings. Reusable glass straws make for a thoughtful, classy gift. They are also stylish and eco-friendly. Collapsible aluminum straws will fit into any bag, making them perfect to take on a road trip or on an airplane. Pocket hand sanitizers and keychains are always appreciated and come in more colors and designs than ever.
A portable hot sauce kit lets loved ones enjoy the spice wherever they go. A selection of spill-proof sauce vials fit effortlessly into bags and pockets. Durable card holders help protect your sensitive information and keep things organized during travel, while collapsible water bottles help you stay hydrated without taking up space in luggage.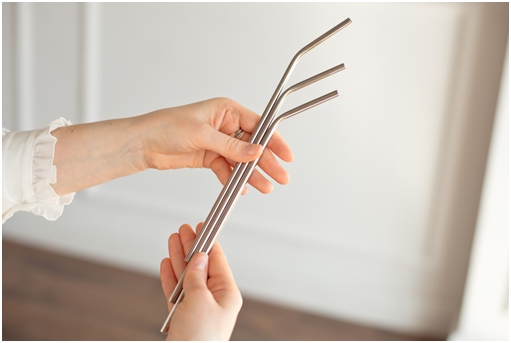 Find the Perfect Holiday Stocking Stuffers
With so many new and interesting stocking stuffer ideas, the small items can be just exciting as the bigger presents. Think about your loved ones' interests and then explore the products above to find the perfect mini offerings and travel-size items for the holidays. Each of these gifts are sure to be distinctive and useful. With so much value in a small package, these stocking stuffers could be their favorite gift of the year.