Summer is almost here, and many are looking forward to spending time under the sun while relaxing at the beach. This is why it's never too early to know what you'd want to pack for your next summer trip. While most men focus on selecting what to wear while on water, other important items in a summer wardrobe are often overlooked. However, this may cause inconvenience for you since you're likely to do more activities during your summer vacations apart from spending time at the beach.
While there are brick-and-mortar and online shops such as CALIBRE that offer a wide array of summer wear for men, often, the challenge lies in knowing what items you need to shop for. If you'd like to start putting together a complete wardrobe for your next beach getaway, you can consider the items in the following list: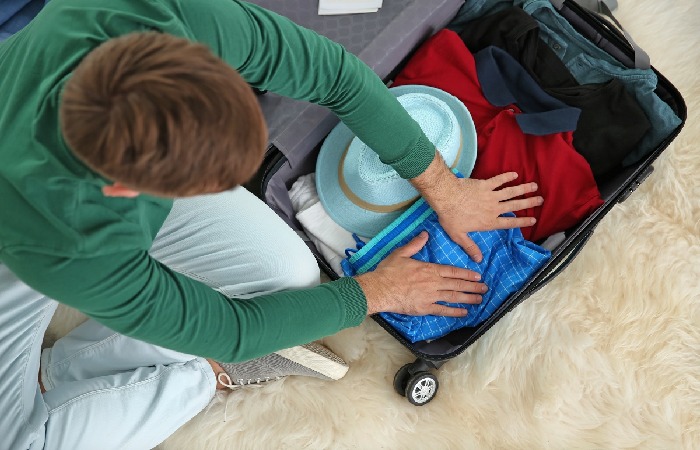 1. Swimwear
Your choice of swimwear is one of the essential decisions you have to make for your trip to the beach. This is because you'll be wearing this item all day long while doing various water activities. Thus, you'll have to ensure that they're comfortable yet stylish at the same time. They should also be durable and quick to dry for easier packing when you're ready to call it a day.
Many men prefer swim trunks and boardshorts that end a few inches above the knee, as longer cuts could restrict movement and make the legs look shorter as well. Also, you may need to adjust the length based on your height. For instance, if you have long legs, you'll need swimwear with a long inseam. Typical inseams range from six to ten inches, so in this case, you may have to choose one in the upper range.
2. Casual Wear
After a day at the beach, you may have to take a stroll along the boardwalk or go out to spend the night in the town. Because of the variety of activities that you could do on your trip, it may be a good idea to pack stylish casual wear as well. This includes shirts, tank tops, and shorts that are both comfortable and fashionable. Ideally, these items should also be lightweight and quick to dry.
Your style choices are unlimited, which means that you can be as expressive and vibrant as you prefer as this goes well with summer wear. As such, you can mix and match plains, prints, and various types of fabric you prefer. However, it may be wise to choose lighter fabrics that'd give you the most comfort while still looking polished and put-together.
3. Footwear
The most practical footwear choice for summer is flip-flops. This is because most of them are made of rubber, making them light, comfortable, and easy to clean and pack. Flip-flops will also allow ease of movement and breathability, ideal for walking under the summer heat.
As with choosing which one would be best suited for your outfit, you'll need to select a pair with a flexible design and color that'd go well with any of your beachwear. On the other hand, it's also important to note the thickness of the sole and straps, as well as their durability to ensure that they'd remain functional for the duration of your trip.
4. Caps
When it comes to providing sun protection for your head, eyes, and hair, baseball caps may be an excellent option. A baseball cap can easily look fashionable with any casual outfit while protecting you from direct sunlight. To add to this, the cap can also help prevent sunburn on your scalp, ears, and face.
5. Accessories
Your laid-back look can be quickly enhanced by wearing a stylish pair of sunglasses this summer. The perfect pair of shades can shield your eyes from harmful UV rays, and this is why it may be one of the most important accessories you can invest in for your next trip.
Another accessory item that you could consider would be a waterproof dry bag. This may be useful, especially as you'd likely need to bring several items with you to the beach. Using a dry bag, you can safely keep your sunscreen, electronics, or clothing anywhere while looking fashionable as well. While you may have a backpack or a tote bag to carry around, a dry bag is a great alternative if you want something that would go with your summer attire.
Conclusion
Having a complete set of summer wardrobe will help you feel comfortable, and will allow you to have a more enjoyable time during your trip. However, it may be important to note that, at times, even though you have a variety of clothing items and accessories to choose from, the challenge lies in how you'll match them in a way that they'd complement each other.
This is why aside from making sure that you have the essentials, it may be helpful and time-efficient as well to put together several looks and outfits intended for different purposes ahead of time. This way, you'll only have to pack those you need for a complete beach wardrobe, and you can be sure that you have something to wear for any purpose or occasion.