Nail Art: Mani is not only an experience that makes nails stylish but also a way of expressing personality and aesthetics. Have you ever thought that you can become a nail master yourself? Currently, there have multiple high-efficiency manicure tools to provide a super convenient way to achieve an at-home manicure.  Follow these simple tips to make your manicure last longer, and shine brighter
Tips 1 # Do your research
Did you know that there are many different shapes for nails? And most nail looks will depend on the shape, so before starting your nail tech, it is necessary for a suitable nail shape to ensure the best effect
Almond: This shape has a mature style as well as fashion sense, making it the first choice for every nail art, suitable for people with slender fingers.
Oval: This is the most classic shape, which has smooth lines and an elegant appearance. It can well conceal the shortcomings of large nails and short fingers, showing slender.
Round: This is the most common shape for those who want to keep short nails or keep a low profile
Square: The edges and corners of the square nail tip is evenly stressed and not easy to break. because of its visually narrowed effect, it is quite suitable for large nails.
Squoval: It is sharper than oval nails, giving people a feeling of rigidity and softness, suitable for fingers with obvious joints
For all these shapes, just a professional nail drill will be full enough to start shaping your nails. Doesn't it sound easy to operate?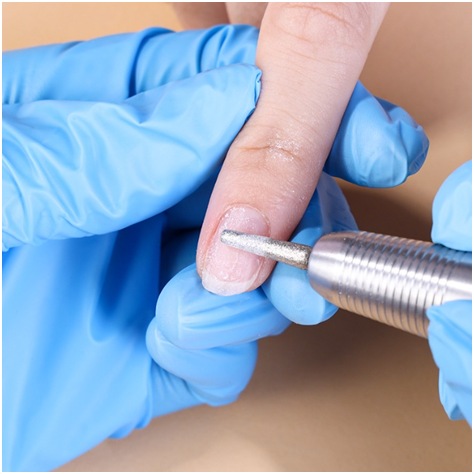 Tips 2 # Use colors to active nails
The color of your nails says a lot about your personality and style, thus you need to know the planned occasions then wear a specific shade and create color miracles with multi-color nail gel polishes
If you're getting ready for a party, purple or burgundy can truly reflect an elegant personality and elevate your luxury sense. For office workers who are always in the office, choosing neutral tones or a French manicure to create their own sedate nature will be great. Students are welcome to choose vibrant, bold, and lively pink, blue, green, or orange for a burst of energy.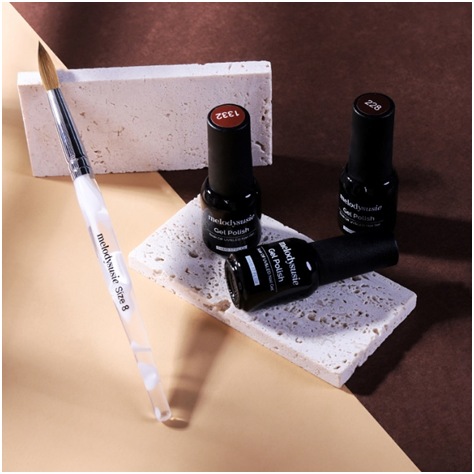 Tips 3 # Pre-cleaning is essential
Before you start, it's very important that ensure your nails are clean. The dirt on the natural nails is always the number one cause of problems for nail technicians. Imagine your nails picking up dirt from different places throughout the day, and their buildup can weaken the integrity of your nails and cause them to become brittle, so basic cleaning to remove grease and dust is essential
Tips 4 # Never forget nail lamp
In the whole DIY manicure process, the role of the nail lamp can be said to be indispensable. Because under the irradiation of its ultraviolet rays, the gel polish will react well with the nails, thus making it quick-curing and enhancing its adhesion. In the past, there were two major families of nail lamps, UV and LED. However, MelodySusie continues to innovate, now it not only offers the above two lamps but also has launched a variety of UV/LED nail lamps. The simple operation helps to lower the threshold for you to enter the world of nail art again.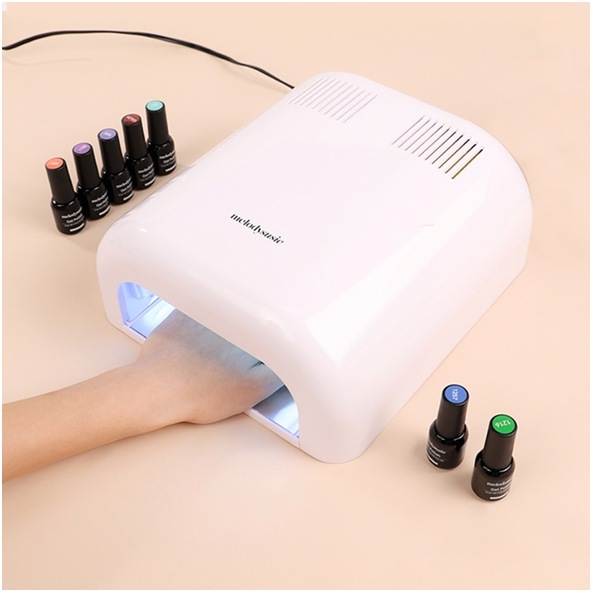 Tips 5 # Protection for optimal nail health
Look, your fingers are already showing glamour, so now you just need to cover the last step, which is to apply the hand cream and nail nutritional cuticle oil. Whenever your nails get weak, apply to them to restore your nails and ultra-moisturizing the skin of your hands.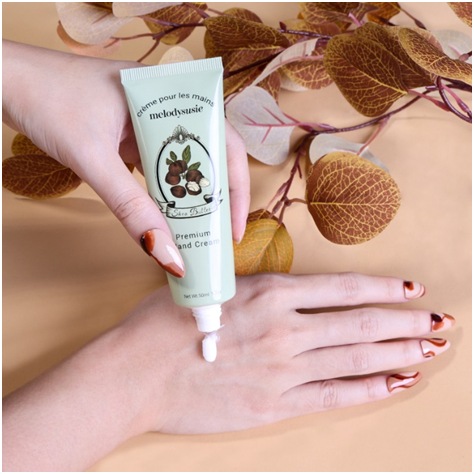 Now you've easily got an eye-catching new nail, have you discovered that nail tech is not as difficult as you might think? Students, housewives, or working women can also try new nails by quickly mastering these easy tips. Now, it's time for turning ideas into action and adding to your finger art with these actionable tips!
About MelodySusie
Melody and Susie were two young and passionate nail art professionals/cosmetologists living in San Francisco, California. In 2009, Melody and Susie founded MelodySusie, a beauty brand with salon-quality products for customers to use at home that was still very affordable.
MelodySusie earns a high reputation for its salon-quality, high-efficiency, affordable price, and ease of use. It strictly controls the quality and appearance. Instead of relying on existing products in the manicure market, they are constantly innovating according to the needs of customers.
MelodySusie's pursuit is let everyone enjoy nail art at home.