Ever bought a self-care product that you thought would change your life, but it ended up collecting dust in your storage closet? (We're looking at you, at-home foot spa.) To help you out, we've rounded up a dozen self-care products that are totally worth the splurge because you'll actually use them. From skincare products to luxury towels, here's what made the cut:
Bathrobe and Slippers Set
After you take a nice hot shower, keep the self-care going with a luxurious set that features a matching bathrobe and slippers. Choose from a variety of fabrics, from Turkish cotton to crisp linen to plush terry cloth, depending on the season and your preference. Grab a pair of matching slippers while you're at it for a complete outfit that will make you feel like you're at a professional spa.
Essential Oil Diffuser
If you go through candles like it's your job, you might want to upgrade to an essential oil diffuser. These devices combine aromatherapy oils with water and atomize them into the air for long-lasting scents. Many feature an auto-off switch, and you never have to worry about an open flame the way you do with candles. Some of these also offer additional benefits, such as acting as an alarm clock or as a humidifier as well.
Bath Caddy
If you're lucky enough to have a bathtub that's big enough for soaking, then you should definitely take advantage of it. Having a bath caddy will give a safe place to prop your book, phone, tablet, and/or wine glass while you soak. If you're feeling extra luxurious, also grab yourself a bath pillow to cushion your body against the hard tub surface while you soak.
Skincare Sets
Skincare is definitely worth splurging, especially when it comes to powerful products like serums. Get yourself a new skincare travel kit if you're just looking to sample some new products, or commit to the full size if you're looking for a bigger splurge. Choose skincare products from reputable brands that incorporate tried-and-true ingredients that will make a difference in your skin.
At-Home Beauty Tools
At-home beauty tools can be as simple as a gua sha stone or a jade roller, and as complex as an LED face mask or a DIY microdermabrasion pen. The cost also varies widely, from a few bucks to thousands of dollars, so you'll be able to find one that works for your budget no matter what. Incorporate these tools into your 3-step skincare routine and you might be surprised at the differences that you see!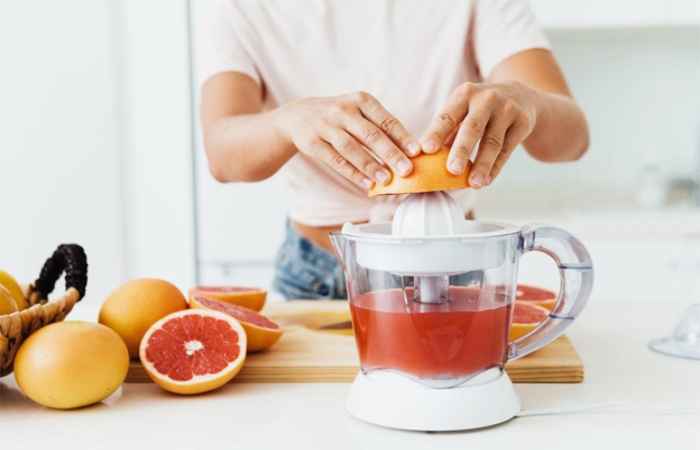 At-Home Juicer
If you are a frequent visitor to your local juice bar, then you might be interested in making your own juices at home so you can totally customize the flavors. Unfortunately, squeezing fruit by hand is a time-consuming hassle, which is why splurging on an at-home juicer can be a smart choice. These small kitchen appliances make the process much faster and much less messy, a win-win for juice lovers everywhere.
Infusing Water Bottle
We all know that we should hydrate, but drinking plain water isn't exactly the most exciting thing. Enter the infusion water bottle, which contains a mesh insert that lets you infuse water with fresh fruits and vegetables as you drink it. This all-in-one bottle makes it super convenient to give the water flavor and makes for a great upgrade if you need to replace your current water bottle anyways.
Massage Gun
If you struggle with sore muscles but can't get to the massage therapist very often, a massage gun can help you get a DIY massage at home. These devices use the power of percussion to knead the muscles and help disperse tension. While not cheap, many people find them worth the splurge (and they'll pay for themselves if you skip just a handful of massage appointments).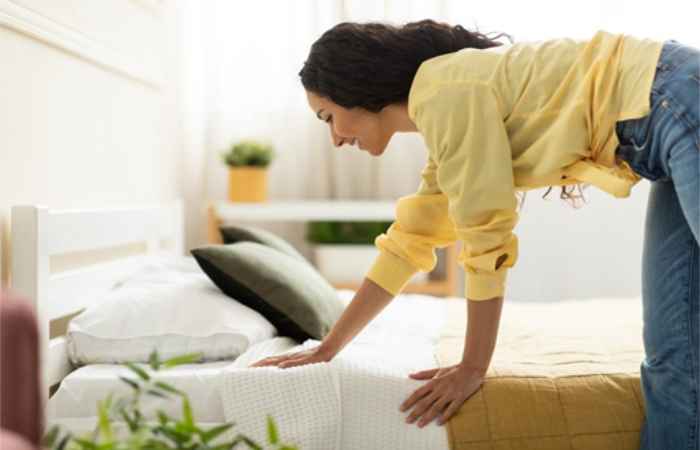 Nice Bed Sheets
If you're still using the same bed sheets you bought in college, it's officially time to replace them with something nicer. After all, you spend a third of your life in bed, so why not have nice sheets to sleep on? Choose higher thread-count sheets made of luxurious fabrics such as cotton, bamboo, and silk, and you'll feel like you're sleeping on a cloud.
Luxury Towels
On the subject of updating your linens, you might also want to get a nicer set of towels if your current ones are looking a bit ragged. Look for luxury towels that are extremely plush and soft to the touch; rough texture can irritate your skin when you dry off after a shower. Change up your shower curtain as well for a total bathroom update that will have you feeling fresh every time you step out of the shower.
White Noise Machine
If disturbances keep you up at night, running a white noise machine can disguise the sounds and help you fall and stay asleep. Many white noise machines offer the ability to play multiple sounds beside just white noise, including a simulated fan, rain falling, and more. They are even available in tiny travel size models so you can take one in your carryon when you fly for deep sleep on the road.
Weighted Blanket
Weighted blankets mimic the feeling of a hug and can help people to destress and sleep better at night. Most people enjoy using a weighted blanket that weighs about 10% of their body weight, though you may want to start with a lighter weight if you are completely new to weighted blankets. Look for one that comes with a soft cover so that you will enjoy having it against your skin.
What other self-care products have been worth the splurge for you personally? Let us know in the comments below!