We all deserve to look and feel our best. While it may seem superficial to some, your appearance truly can have an impact on your self-confidence. Feeling good about yourself and how you look allows you to step into every social situation with greater confidence and comfort, as your insecurities no longer dominate your mental space.
As you begin to age, your skin slowly starts to lose its volume, resulting in lines, wrinkles, sagging skin, and hollow cheeks. Plus, conditions such as rosacea can bring about redness, while scars can draw more attention than you'd like. While the marks on our skin are a sign of a life well-lived, they sometimes feel limiting, as though our appearance speaks louder than how we truly feel.
Fortunately, professionals have gathered together in one place to offer several different skin treatments; that place is known as a laser clinic. Laser clinics, such as Remington Laser, have grown in popularity over the years, allowing dermatology services to become more accessible. But what exactly is a laser clinic, and what services does it offer? Let's take a look below!
What is a laser clinic?
A laser clinic is a facility that is capable of doing a wide range of cosmetic treatments and procedures. As the name suggests, many treatments are done through the use of a laser, such as tattoo removals, scar treatment, laser micropeels, and laser resurfacing. However, the goal of a reputable laser clinic is to provide state-of-the-art dermatological care. Therefore, laser clinics will also offer other services that don't require lasers, such as dermal filler treatments and skin tag removals.
Laser clinics are a type of medical facility. Therefore, every individual who is responsible for performing procedures is thoroughly trained, with the clinic under the supervision of at least one licensed physician.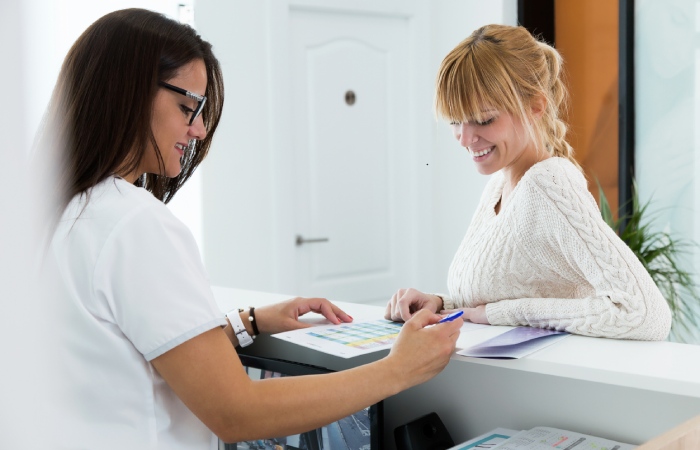 Laser clinics also focus on creating a warm and welcoming environment. While hospitals tend to have a detached and sterile environment, laser clinics strive to establish an almost spa-like space. Additionally, laser clinics offer personalized and customized care to each patient, understanding that each individual's skin is different. Understanding what a patient hopes to get out of their time with their dermatologist allows for a unique treatment solution.
Additionally, because laser clinics are medical facilities, they are constantly updating their methods and practices to ensure they are offering the most relevant, most effective, and safest treatments available. Reputable laser clinics are highly respected and can be trusted to get the job done right.
What kind of services do laser clinics offer?
Laser clinics offer a range of services, striving to tackle any skin issue or insecurity that walks through the door. Some of the services that can be found at laser clinics include:
Rejuvenation

Laser blepharoplasty
Neck tightening

Injectables

Dermal fillers
Jaw sculpting
TMJ dysfunction treatment

Texture and Tone

Acne scarring
Pigmentation

Skin Lesions

Mole removal
Skin tag removal

Scar Treatments
Botox
Tattoo removal
Laser hair removal
Rhinophyma treatment
Why might someone go to a laser clinic?
Sometimes, laser clinics are used as part of a patient's medical treatment. Cancer patients and burn victims, for example, may turn to laser clinics near the end of their rehabilitation for those last steps that focus more on appearance and skin health. Laser clinics can be a very healing space, allowing those who have been through hardships to feel renewed and like they have their younger skin back.
Others, meanwhile, may turn to laser clinics for more cosmetic reasons. While skin tags, wrinkled skin, or acne scarring may not be physically unhealthy or harmful, they can be bothersome to the individual, making them feel more self-conscious of their appearance. Laser clinics provide the opportunity for their patients to feel better about themselves and more confident. Confidence, in turn, results in higher self-esteem and happiness.