Here is a dose of inspiration with the coolest, most vibrant rainbow makeup ideas to celebrate this LGBTQ + pride month. Run for your brushes!
This year we will not have the opportunity to celebrate the LGBTQ + pride parade, but we can express our tastes and support with makeup in her honor. If you want to join this idea, check out some rainbow makeup looks right now that will tint your face with colors, and that will also take advantage of your beauty!
Rainbow Makeup To Celebrate the Month LGBTQ +
1. Rainbow Eyelid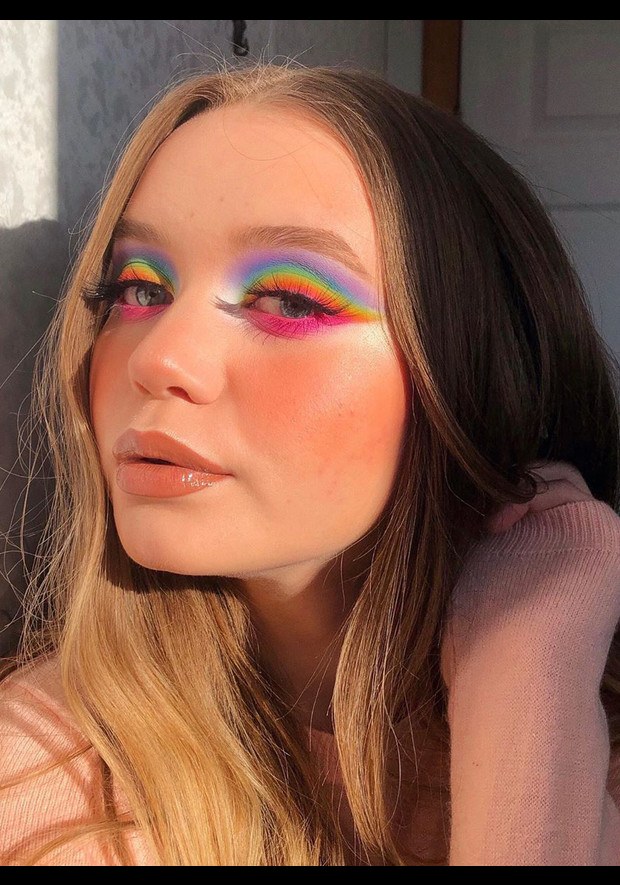 Make up your face with foundation, concealer, and blush as usual. Then, go to the makeup star who is the eyes and draw colored lines as if you were doing a cat-eye in order of the rainbow's shades. Blur the last color up and contour the waterline with a pink color, faded down.
2. Rainbow + Glitter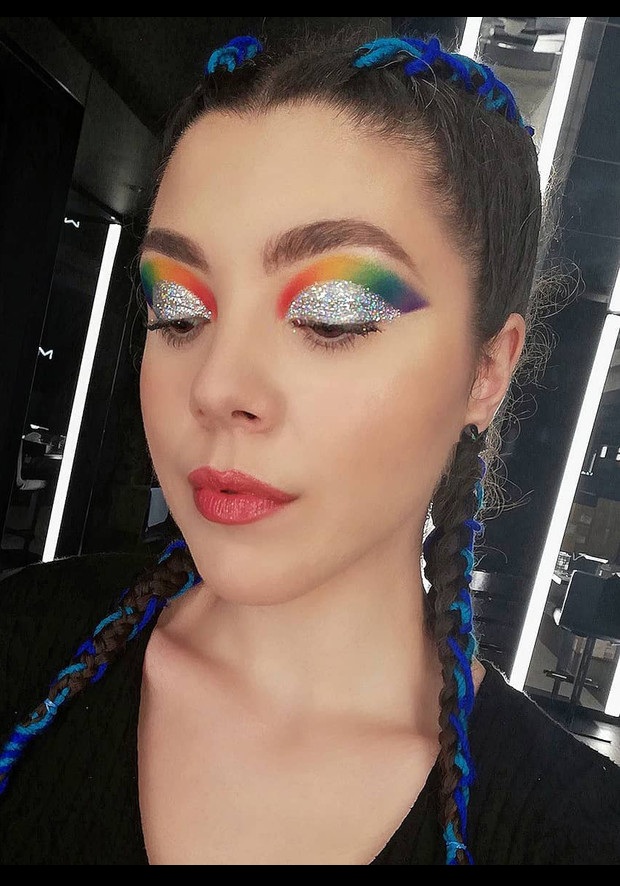 It is super fun and eye-catching rainbow makeup for those who are not afraid of shine. To start, apply a well-defined layer of glitter over the entire mobile eyelid and clean the edges with a bit of makeup remover or tape. Next, trace a rainbow over the glitter, following the shape of the basin, and thicken the line as in the photo.
3. Asymmetric Colors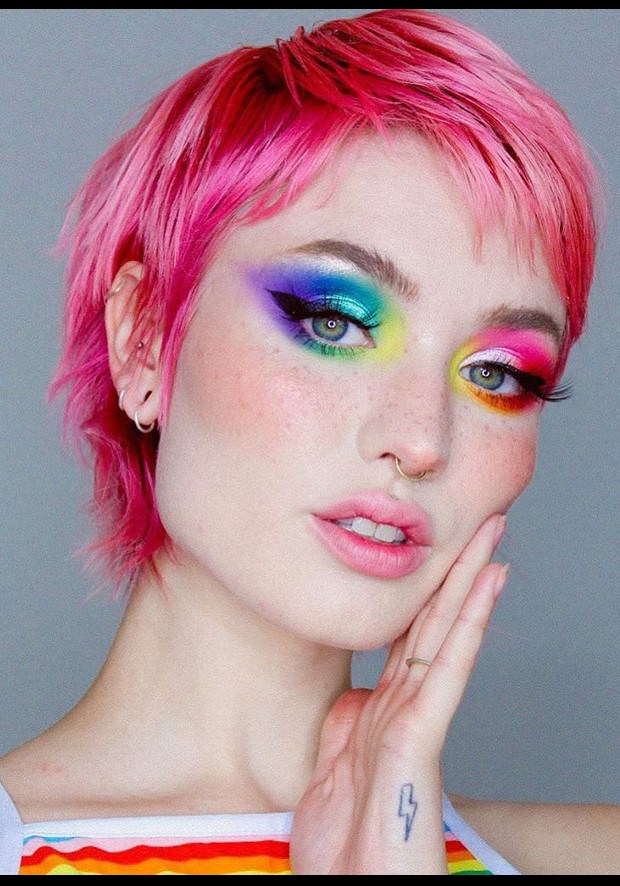 It's just a smoky eye in rainbow colors, blurring purple, blue, green, and yellow in one eye, and yellow, orange, red, and pink in the other. The lighter shades go in the center and degrade outward with more intensity, creating an asymmetrical color effect.
4. Outlined and Rainbow Eyelashes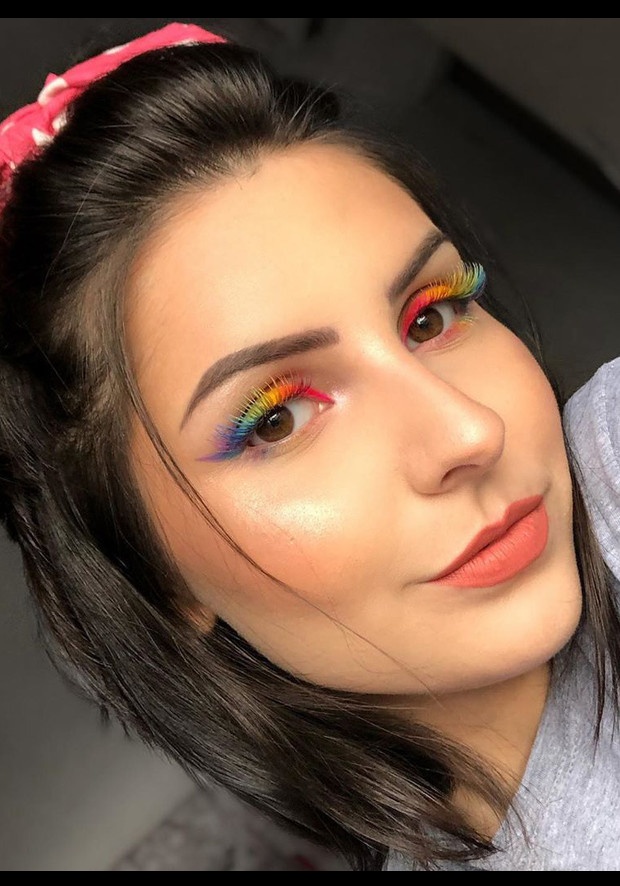 The secret for this liner is to paint a rainbow cat eye, perfectly blurring the colors from each other so that no cut is noticed. Once you get it, it will be time to paint the lashes with a mascara of the same color in which the eyeliner degrades.
5. Colored Lines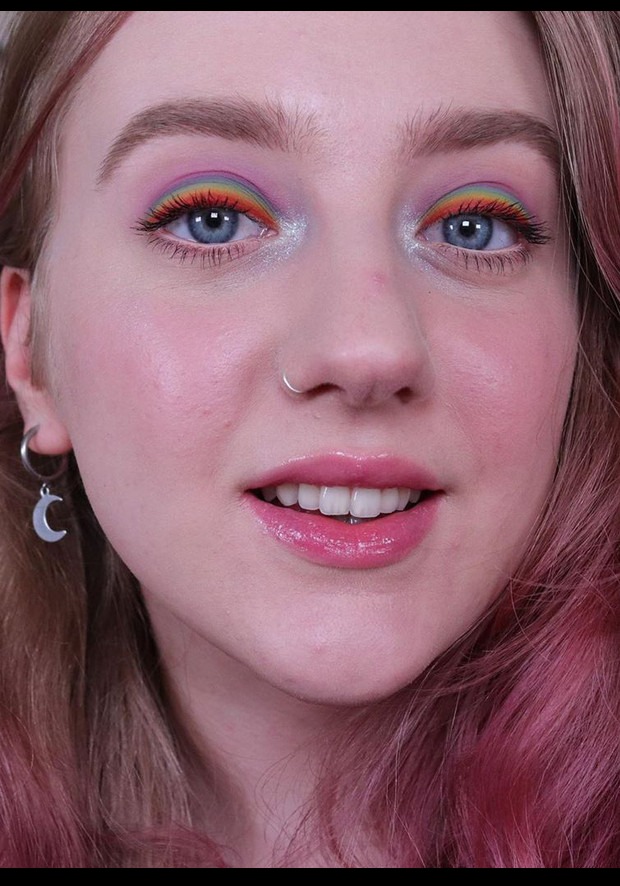 We will be repeating the same steps as in the first outlined, but this time, making the finest lines so that the rainbow covers only the mobile eyelid. Regarding the waterline, we will not apply any tone, and we will only bring a point of light to the tear for a more awake and tender look.
Also Read: 12 Amazing Manicure Ideas for Short Nails | 2020