Beard Transplant: Every man wishes to grow a beard, but not everyone is blessed with a full, dense beard. You, like many others, may have a beard problem. Isn't that so?
The procedure for transplanting a beard has caused quite a stir. If you're considering it, the next question comes to your mind about the beard hair transplant cost.
Dr. Deepesh Goyal, the excellent hair transplant surgeon from Jaipur, will go over the basics of hair transplantation. He'll also talk about how much a hair transplant costs in Jaipur, as this is a pricey procedure.
How do beard transplants work, and what are the benefits?
Extracting and replanting 2,000 hairs one by one takes a long time. On the other hand, a beard transplant isn't as time-consuming as you might think: it can be completed in just eight hours.
The doctors use oral sedatives and a local anesthetic to achieve this.
The FUE (follicular unit extraction) procedure is then used to remove hairs one by one.
Doctors used to remove a strip of skin containing hair follicles from the back of the head, leaving a visible scar. FUE, on the other hand, is almost invisible.
The doctor then uses microscopic incisions in the beard to determine the hair's direction, density, and angulation.
The doctor's skill in this area will determine how natural your beard will look once it has grown out.
Am I a Good Candidate? 
Face hair transplants should never be performed on patients under the age of 25 because they are emotionally and physically immature, according to Dr. Deepesh Goyal, Jaipur's expert hair transplant specialist.
Hormonal profiling, in his opinion, should begin in adolescence to determine the reasons for surgery.
He went on to say that only those who meet the following criteria should consider beard restoration:
The patient should not have had any significant baldness in the past.
The patient's skin should not be dark, rough, or greasy, as this increases the likelihood of hypertrophic scarring.
With darker complexions, there's a risk that the procedure will leave tiny scarring patches on some skin types, giving the appearance of hypopigmentation.
Because they are paler than the surrounding skin tone, these visible scars stand out on dark or black skin tones, causing severe embarrassment for many patients.
Expectations Following Surgery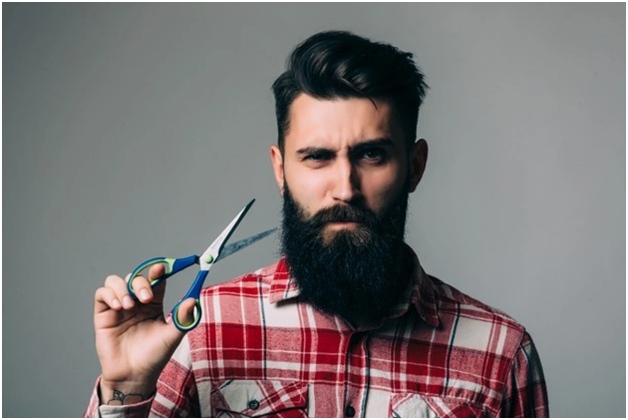 After two or three weeks, these transplanted hairs will fall out, which is good because they will grow back permanently after three or four months.
It happens because the body is subjected to a minor shock as a result of the relocation.
Nonetheless, the hair papilla remains in its new location and will undoubtedly regrow when the hair regenerates.
The monetary aspect
Facial hair transplants are significantly more expensive than scalp hair transplants.
On the other hand, several people have been able to cover the costs of their operation with relative ease.
Depending on the technique used and the number of grafts involved, your beard hair transplant cost in Jaipur could be around Rs. 95 000.
Aside from that, the cost of a hair transplant in Jaipur is influenced by several factors:
Depending on the clinic, the cost of a beard transplant varies.
The infrastructure of the clinic and the location in which it is housed.
The total number of grafts required for a beard transplant.
The surgeon who will perform the surgery
Depending on the area, the grafts necessary for a full beard could range from 900 to 1200.
The cost of a graft varies by clinic, ranging from 40 to 120 rupees per graft.
The Final Word
Dr. Deepesh Goyal, who provides among the leading hair transplant procedures from Jaipur, says, When it comes to a facial hair transplant, you need to figure out why you want to do it and weigh the risks.
It's worth thinking about whether you're comfortable with the potential for balance issues, as a result, will make you feel more at ease and confident.
Because bearded hair transplants are rarely performed in Jaipur, the cost is higher than in other parts.
Never judge a process by its cost because it can give you a long-lasting, natural-looking beard that will make you look more manly.
When done correctly, artistic hairline design with single follicle grafts produces excellent and natural-looking hair transplant results.
However, before you go ahead and take the plunge, make sure you do your homework.
If you trust your gut, you won't go far wrong (if anything appears too good to be true, it usually is).