You must be thinking that wearing perfume is one of the easiest jobs in the world as a little spritz and it's done. But you should know that wearing fragrance requires some skills and finesse. For instance, did you know that you should never rub your wrists after spraying perfume on them?
While there are small habits that you can adopt, we are sharing top tips through which you can smell good all day. Let's read on.
Environment is Important
It should be noted that the environment plays a major role in affecting the fragrance of your perfume. You can take your perfume as a living organism as it is very sensitive to environmental changes. For instance, when you shift your perfume from a cold to a hot environment, it will set off unexpected chemical reactions in your perfume bottle and will age the perfume in a few months.
If you have a citrus scent, you should never leave it in the steamy bathroom as it will affect the freshness of your perfume and will lose its fragrance by ten to twenty percent. The best place to store your perfume is the bottle in which it came and at room temperature to make your perfume lasting.
The Best Fragrances come in Small Bottles
It would help if you always consumed your perfume at a brisk pace as when you keep it for a long time, oxygen will enter the space of your perfume bottle. Oxygen is considered the natural enemy of fragrances as it slowly breaks down the molecules of fragrance compound and alters the smell of precious liquid of the bottle.
Therefore, it would be best to buy smaller bottles in the range of 2.4 to 1.2 millimeters as they can remain fresh for up to three months. For now, if you have a big bottle of perfume, consider keeping it in the refrigerator to keep its blossom. Also, if you are looking for good deodorants, visit deodorant advisor.
Spray Instead of Rubbing It
Now when you know how to keep your scent long-lasting, learn how to apply it. It would be best if you had an almost unconscious habit of rubbing your wrists with each other after spraying perfume on them. You should know it is a bad habit as the friction produces natural enzymes by heating the skin and alters the smell of your perfume.
To preserve the integrity of your perfume and make it long-lasting, consider spraying it on both your wrists and do nothing.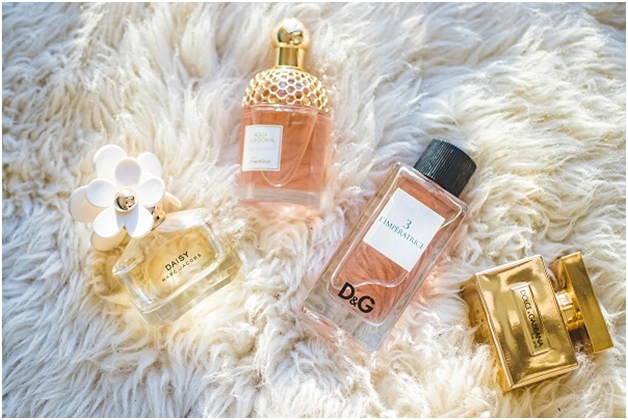 Find a Companion for your Perfume
Generally, perfume doesn't last long on dry skin. To make it long-lasting, consider applying body lotion before wearing the perfume or an unscented moisturizer to prevent the mixing of smells. Instead of spraying fragrance directly on your body, lightly mist you hair, scarf, or sarong in the hot climate.
The Final Words
With following the above tips, it is essential to purchasing a branded perfume to smell good all the time. You can ask your friends for the best perfume or Google Body Crystal in Australia to find the best perfume stores and brands.