First Hair Makeup By L'Oreal
Hair Makeup: If you dare to change lipstick or eyeshadow every day, why not do the same with your hair? Thinking about this idea, L'Oréal has created the first hair makeup that allows you to change your hair tone, without regrets.
And it is just as you remove the most intense red at the end of the day with your makeup remover, Colorista Hair Makeup allows you to remove the color at the first wash and with the first shampoo after its application. A totally different concept from that of 'wash out' dyes and hair chalks.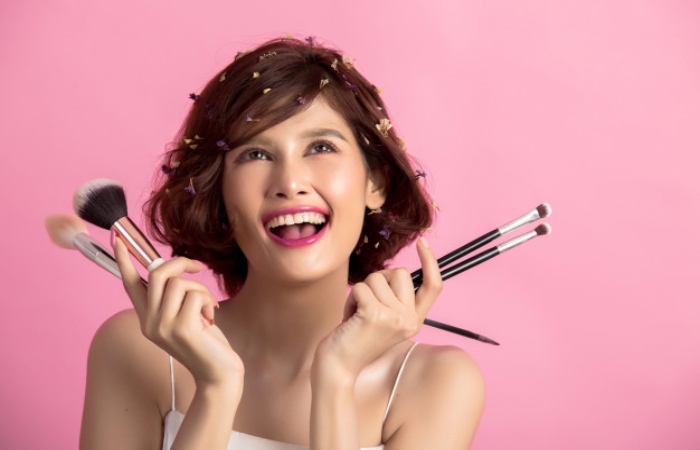 We have seen unicorn manes, rainbow tones, and even fantasy hair. Filling hair with colors is the fashion that is succeeding in the world of beauty and on social networks, but now a new trend has arrived that will give more prominence, if possible, to this hair movement. It's about hair makeup.
The first makeup for hair has arrived, or what is the same, a soft gelatinous formula impregnated with makeup pigments to give color to your hair. It has a high hold but does not dry out the hair; best of all, it is shampooed, so you can mix and change the shade as many times as you want.
L'Oreal Paris has launched it's new 'Colorista Hair Makeup' range with 19 different shades (10 for blondes and 9 for chestnuts), and everything points to it becoming the perfect product to combine every day with your look and makeup. That is why we give you some tips to hit the colors that best suit you.
Consider your hair color
The same shades are not as good in blonde hair as in brown hair. You must think about this aspect when choosing the color that you like the most. And L'Oreal Colorista knows this very well. Within its palette of 19 colors, it has included ten for blond hair (they admit more variety of shades) and nine for brown hair.
How to Apply it?
L'Oreal Colorista makeup is so easy to apply to your hair that you can do it yourself in no time. We explain step by step how to do it, and now it is up to you to choose the color that best suits you.
1. With dry hair, apply a drop of color to a lock, from the ends up.
2. Comb the strand while the color is still wet.
3. Repeat on other strands to create your look. Let it air dry or blow-dry and voila!
Also Read: Moviesjoy 2020 – An Illegitimate Website to Download HD Movies