A skincare routine is crucial in achieving good skin and a youthful glow. With a good skincare routine, your skin can remain supple and healthy. Whether you're looking to combat signs of aging or maintain radiant, clear, and blemish-free skin, sticking to a skincare routine can do wonders for your skin.
But aside from being consistent in caring for your skin, finding the right products is equally important. After all, your skin is precious, and you want nothing but the best for it. And today, there are different skincare products in the market with varying ingredients, and most of them contain chemicals that can cause skin irritation and may be harmful to your skin.
As such, it may be more beneficial to consider switching products and opt for natural and organic ones.
Using Organic Products For Your Skin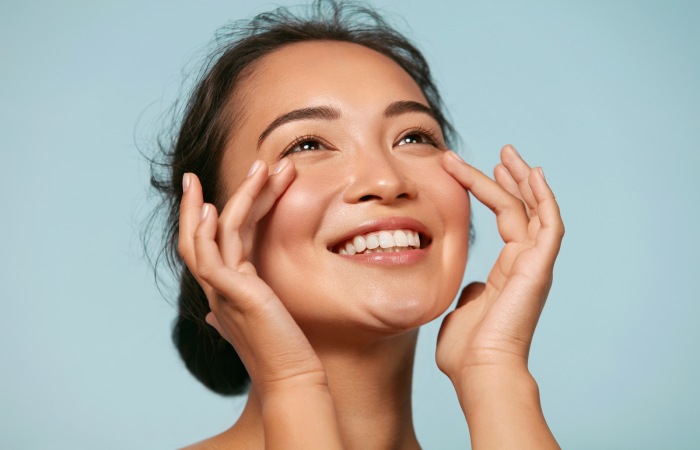 Going natural and organic can be better for your skin. For one, organic skincare products use natural ingredients that are less harsh and invasive. Common ingredients used in such products include aloe vera, coconut oil, honey, and shea butter. They're gentler alternatives that can give your skin the care and pampering it needs.
To help you get started, below are some skincare tips and advice when going with natural and organic methods and skincare products:
1. Shop At Naturally-Sourced Ingredient Stores
One of the most straightforward ways to start exploring natural skincare products is by checking out stores that sell products that contain only natural and organic ingredients. You can also talk to the salesperson to learn more about their products and their ingredients. Learning more about natural products goes a long way in helping you determine the right product that suits your skin.
However, in most cases, switching skincare products is trial and error. What works for other people may not work for you. After all, each person's body is different. The same goes for how their skin will react to different products. As such, be patient with the process.
You can start small by trying one product at a time, for example, your facial wash. It's recommended to familiarize yourself with their ingredient list. This way, you can pinpoint which works for your skin and which doesn't. You can then use this information the next time you try other organic products.
2. Explore And Experiment With Natural Ingredients
Going for natural and organic skincare doesn't have to be expensive. And a creative way to try it can be experimenting with ingredients you already have at home.
Here are some ideas you can consider:
Create your own facial scrub
Exfoliation using facial scrub can be a great way to get rid of dead skin cells and unclog your pores. This can promote a better glow and radiant skin. But instead of relying on store-bought scrubs, why not go for DIY home recipes for a gentler approach?
For instance, you can mix oatmeal and yogurt. Oatmeal contains anti-inflammatory properties, which can be good for sensitive skin. Yogurt, on the other hand, can boost exfoliation. Another DIY facial scrub you can use is finely ground coffee. Aside from exfoliation, it can also help smoothen your skin.
Apart from making your own facial scrubs, there are plenty of uses for your kitchen ingredients. For example, you can use cucumbers to depuff your eyes. Alternatively, you can use a frozen metal spoon and place it over your eyes and let the cool temperature depuff your eye bags.
In addition, if you have oily skin, you can mix turmeric and rose water and use it as a mask to regulate oil production.
3. Use Essential Oils
Using essential oils has been becoming popular for their many benefits. For one, they can help keep your home smelling fresh. Another application of essential oils is they can boost your skincare routine.
For example, you can use lavender oil to help reduce redness and provide enough moisturization to your skin. It has a natural hydrator that helps rehydrate your skin without making it too oily. On the other hand, if you have acne-prone skin, tea-tree oil would be your best option, as it can help fight inflammation and bacteria.
A good tip to note when using essential oils is you shouldn't apply them directly to your skin; you need to mix them with a carrier oil, such as coconut or olive oil, for a gentler and safer application.
Wrapping Up 
Going natural and organic can be one of the best things you can do for your skin. For one, doing so can help you achieve healthy and clear skin without exposure to harmful chemicals. The tips above can help you get started on this. However, while skincare products that contain natural ingredients are generally safer and gentler for your skin, it'd be best to consult your doctor before testing them out to ensure safety.