Pursuing a hobby is an excellent way to keep yourself engaged in your leisure time. You can follow different hobbies, from gardening to stamp collecting and reading to photography.
But what about gaming? We are talking about playing video games. Is that a hobby? Can we consider gaming a hobby, and if so, is it an excellent hobby to pursue?
We look at the answers to these queries. You also be familiar with the pros and cons of gaming as a hobby.
After going through this, you can understand if gaming is a good hobby.
Gaming as a hobby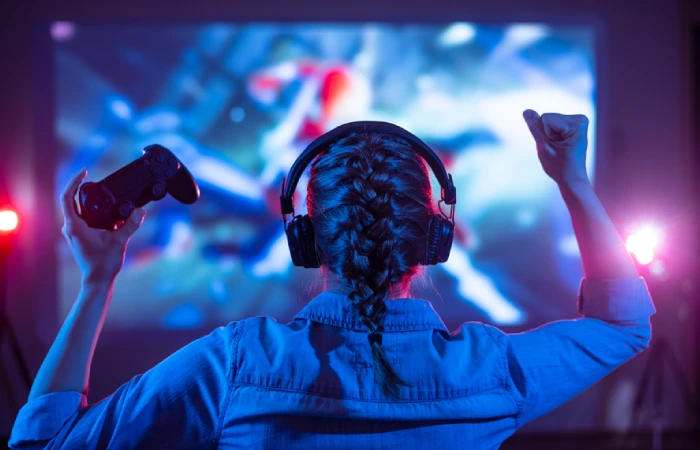 Image: Dreamstime Stock Photos
A hobby is any activity that you do in your leisure time. The idea is to enjoy your free time doing something if you like.
Playing video games is an enjoyable activity. As we will see, there are many benefits to playing games.
Some argue that you don't create or learn anything, so gaming is not a hobby.
This is not a valid argument.
You don't have to learn or create something to practice a hobby. It is merely an activity you enjoy doing. Gaming can be fun, and it stimulates your mind.
You have many options with various games available in the market. Adventure games, arcade games, simulation games, card games, action games, and strategy games are some games to enjoy.
Gaming is a hobby that is not just enjoyable but is one you can even use to earn some money.
Pros of gaming
1) It stimulates creativity
Yes! Gaming can stimulate your creative abilities. Many games are not merely about shooting but involve a lot of thought processes. You need to plan and work out strategies to win the game.
You have to use creative ways to win the game. Playing such games will stimulate creativity, which can benefit your work.
2) Gaming can help you focus
Concentrating on achieving your goals online when you play a game would be best. It can help you focus better. The concentration on the game will help hone your ability to skill.
It helps you in your regular work. Many professionals, like doctors and scientists, play games in their free time. They claim that gaming allows them to concentrate better.
3) You learn to problem-solve
Most games have challenges that must be completed. There are a variety of problems you need to solve.
Gaming helps you learn to problem-solve. Once you learn these skills through the game, you can apply them daily. Students can use their problem-solving abilities in their studies.
4) It helps improve brain health
Any activity that stimulates the brain is good. Playing games during your leisure time makes your brain flexible.
It helps improve the brain's cognitive flexibility, which helps improve brain health. You remain mentally active when you play games.
Cons of gaming
1) It can be addictive
The biggest downside of gaming as a hobby is that it can be addictive. People get so involved in their game that they always start playing it. It can become an addiction, like cigarettes and drugs.
There are many examples of people whose health was ruined by playing games constantly. It can even affect their work or studies.
It happens when gaming is not done during leisure time but at all times.
2) It can affect your health
Sitting in front of your gadget for long hours together can affect your health. It can cause eye strain. Your neck and spine can develop pain.
Playing games for long hours can cause serious health problems. There are cases of young people playing continuously and dropping dead.
3) It can be expensive
Most games are free, but the games have certain levels or features you can unlock only by paying money. In their desire to play more and get higher scores, gamers spend money.
It can make them spend a lot of money, which is unsuitable for their finances.
To sum up
Playing games is fun and allows you to use your leisure time. Gaming has many benefits, which is why you can do it in your free time.
However care must be taken not to extend it beyond leisure time. It is a red flag suppose you discover yourself playing for hours together.
Gaming can then become an addiction. As long as you play it only during your free time, it is a great hobby to pursue.