False Eyelash: In the world of beauty and fashion, there's no denying that false eyelashes top the beauty list. So, on days when that extra coat of mascara doesn't do its thing, you better pull out a false eyelash and get ready to see some heads turning.
Don't assume these falsies will look…fake! It all depends on whether you are picking up the right pair of eyelashes that compliments your eye shape and the occasion where you are wearing them.
Trust me, it does look horrid if not applied perfectly or if they are too big for your eyes or maybe unnatural for the occasion. There's no single makeup artist who doesn't use them. Every makeup artist believes it works wonders for your overall makeup look and starting the eyelash business has become the leading trend in the world. If you are doing a full face makeup look, or you are going to be photographed or have thin eyelashes, there's no denying that eyelashes are a must for you!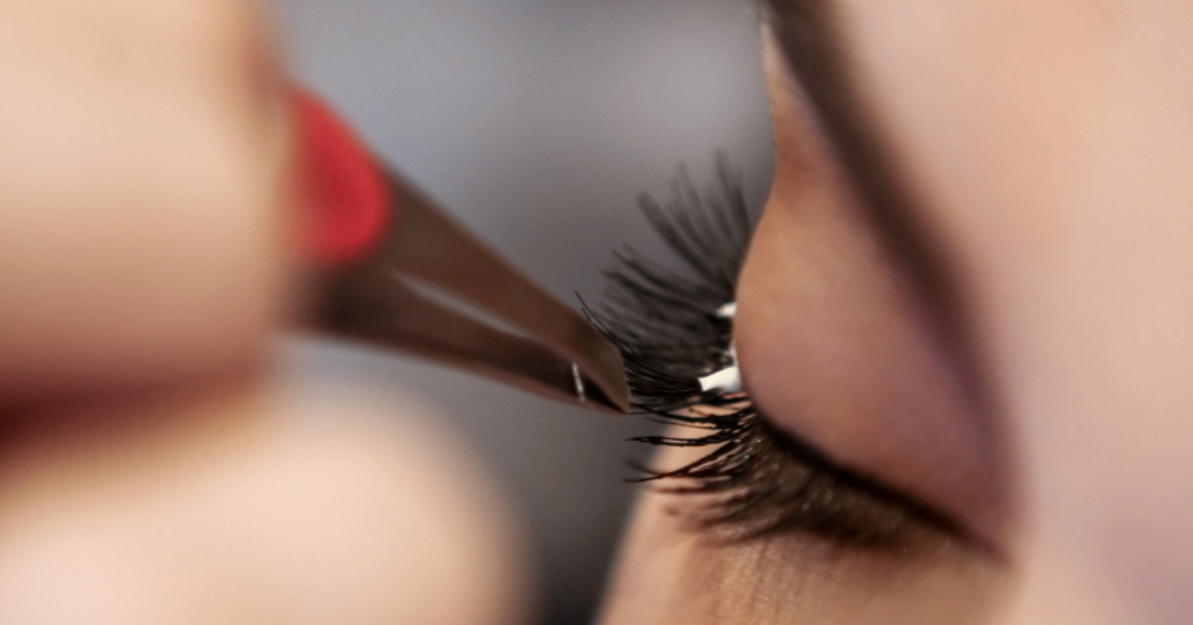 Here are some tips on how to get going with false eyelashes.
If you are a beginner, it might be too hard for you at first! But, after a good practice, you will surely get associated with applying falsies like a pro! Scroll through the blog to see what we have gathered to help you with false eyelashes.
1. Figure your eye shape
This is the important factor before you go on a shopping spree to buy falsies. You need to understand your eye shape, e.g., if you have almond-shaped eyes, any lash would look perfect. But if you have mono-lid eyes, you will need to enhance them by using multilayered eyelashes. Search for the best false eyelashes online that fits your requirement
2. Go for Individuals
These eyelashes are for beauty lovers. Though it is time-consuming, it gives you long-lasting eyelashes without having to reapply them every day. Individuals are perfect for a fluttery, feathery look. It may not look very thick and over the top in the box, but it surely gives a ton of extra length and curl to your eyelashes if applied properly.
3. Trio
Trio lashes are becoming our favorite's. They are much faster to apply when compared to Individuals. Start by applying from the outer corner and apply it side-by-side all the way to your lash line. It easily blends with your natural lashes giving you a natural look all along.
Search for the best eyelash brands in India that offer natural-looking eyelashes and not just synthetic one's.
4. Adhesive
Eyelash adhesive is the most important product that you need to look out for as soon as you decide to go for eyelashes. It is used to apply falsies on your eyelids. It acts like glue to your false eyelashes. You need to be very certain on which adhesive you are choosing to use on your skin. We would suggest buying it from the best false eyelash brand online after extensive research.
5. 2-in-1 adhesive eyeliner
Just like eyeliner, these pens are used as eyeliner and lash glue in one. Just one stroke of eyeliner and voila! You can now stick your eyelashes while you can have your eyes defined with an eyeliner. This 2-in-1 adhesive eyeliner stays all day and doesn't damage your natural eyelashes.
6. Eyeliner is a saviour!
No matter which style you select or which eyelash you want to put… It is recommended to apply black eyeliner on your upper lash line to hide the base of your eyelash. Once that is done, you are all good to go!
7. Avoid Waterproof Mascara
Although you can apply mascara on your natural eyelashes, but avoid using waterproof mascara on your eyelashes because it is difficult to take it off. Hence, it is better to use a water-based formula!
Every eyelash has a unique result. Conduct extensive research on the best eyelash brands before you add anything to the cart. Whether light, thin, natural or bold or glorious, there is a perfect eyelash type to own your look.
8. Apply eyeshadow
Your makeup is incomplete without an eyeshadow. Try out the best glitter eyeshadow and create sultry metallic, rich mattes, and smokey eye looks. Use a base primer for eyeshadows that helps the glitter stay put for a longer time. And there you go! Ready and going!
Good luck!